(BPT) - Zen was rescued from a horrendous hoarding case. She arrived at the shelter with mange that required regular medicated baths and had severe damage to one of her eyes. Thankfully, after extensive grooming and care, the little pup went from sick, to healthy, to spunky in no time. Zen's triumphant story continued when she was named America's top shelter dog makeover in the 2022 Dirty Dogs Contest. Her story stands as proof that proper care can transform a dog's life in more ways than one. The sad truth, however, is that less than half the dogs entering shelters each year are getting the necessary grooming they need. That's why pet industry leader Wahl and Greater Good Charities, a global nonprofit, have partnered again for the 12th annual Dirty Dogs Contest. Wahl donated grooming supplies to rescues and shelters nationwide, and they in turn shared amazing Before and After grooming photos — including the Top 10 Shelter Dog Makeovers of 2023. Vote for your favorite pup and help the organization affiliated with the dog win $10,000.
1. Cookie arrived at the shelter in Wichita, KS, as a stray with severe mats on his ears, legs and chest. With the help of an expert dog groomer, they removed around two pounds of fur, revealing his true beauty. He's now thriving in his new home and living his best life.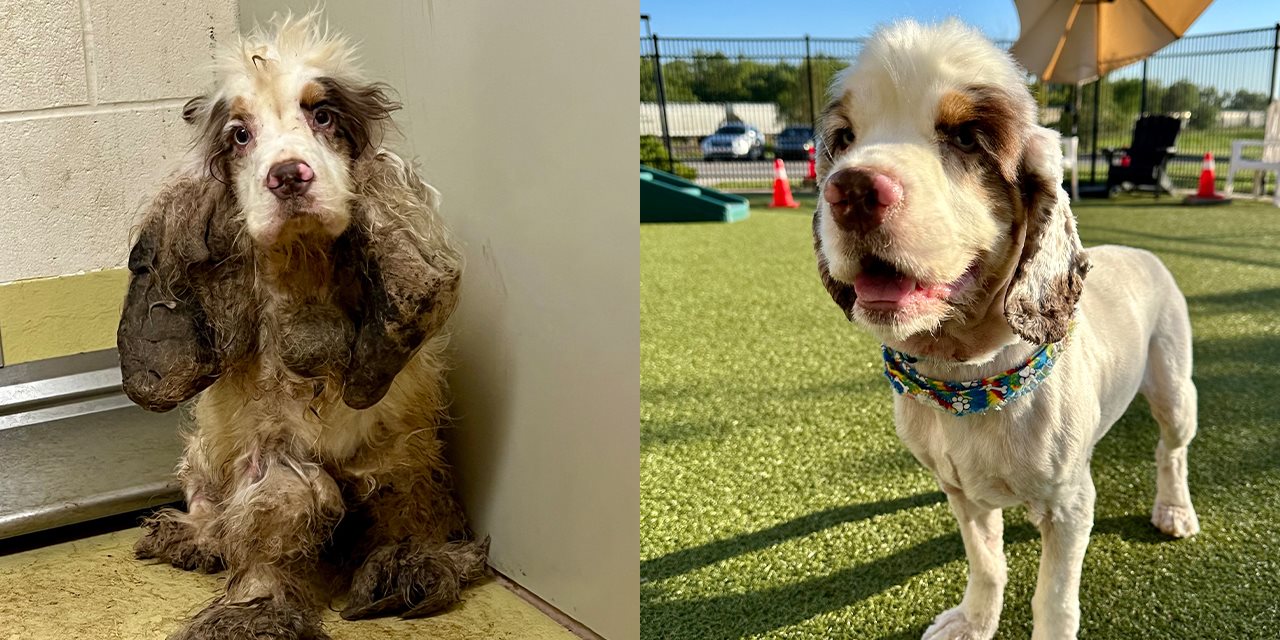 2. Fluffy was abandoned in an apartment in Allentown, PA, and discovered in deplorable condition. She was filthy and matted when the police brought her into the shelter. A full groom revealed her to be a beautiful one-eyed girl with a permanently outstretched tongue. Several weeks after arriving at the shelter, Fluffy was adopted by a loving family.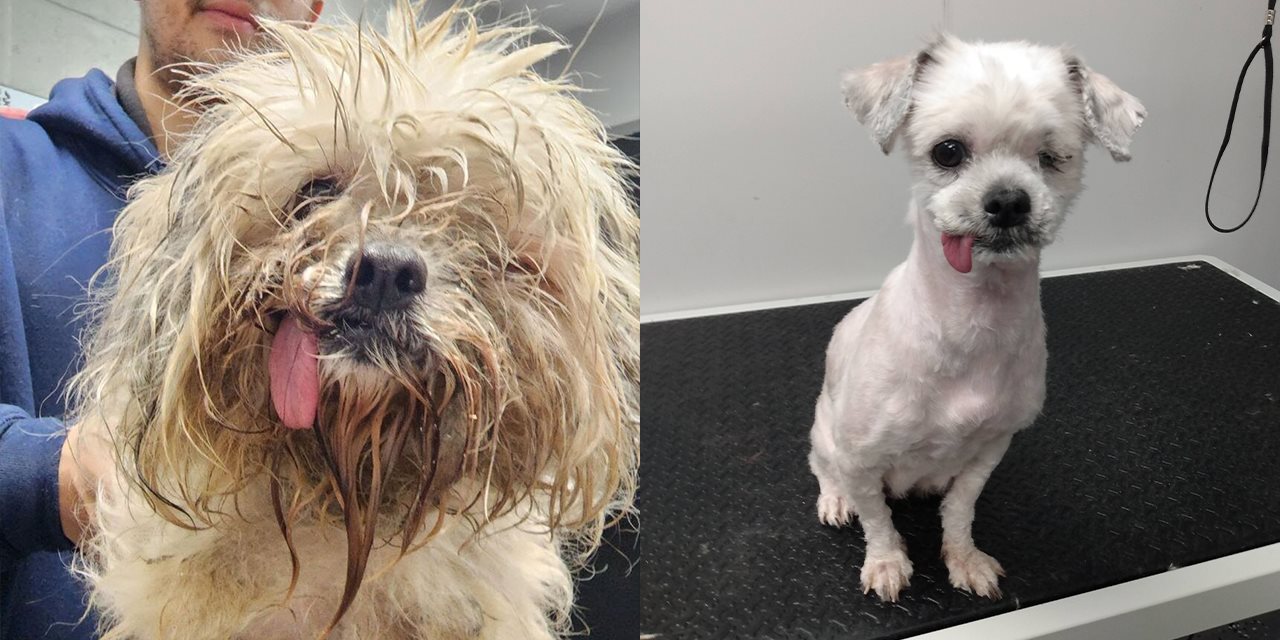 3. Homer was found under a house during construction in Nashville, TN, along with two other adult dogs and two puppies, all suffering from mange. Thanks to the care they got at the shelter, the 'Simpson' family is now healthy and furry. Although Homer is mature in age, he's youthful in spirit, cherishes affection and wears a perpetual goofy smile. He is still excitedly waiting for a family to guide him through life's adventures.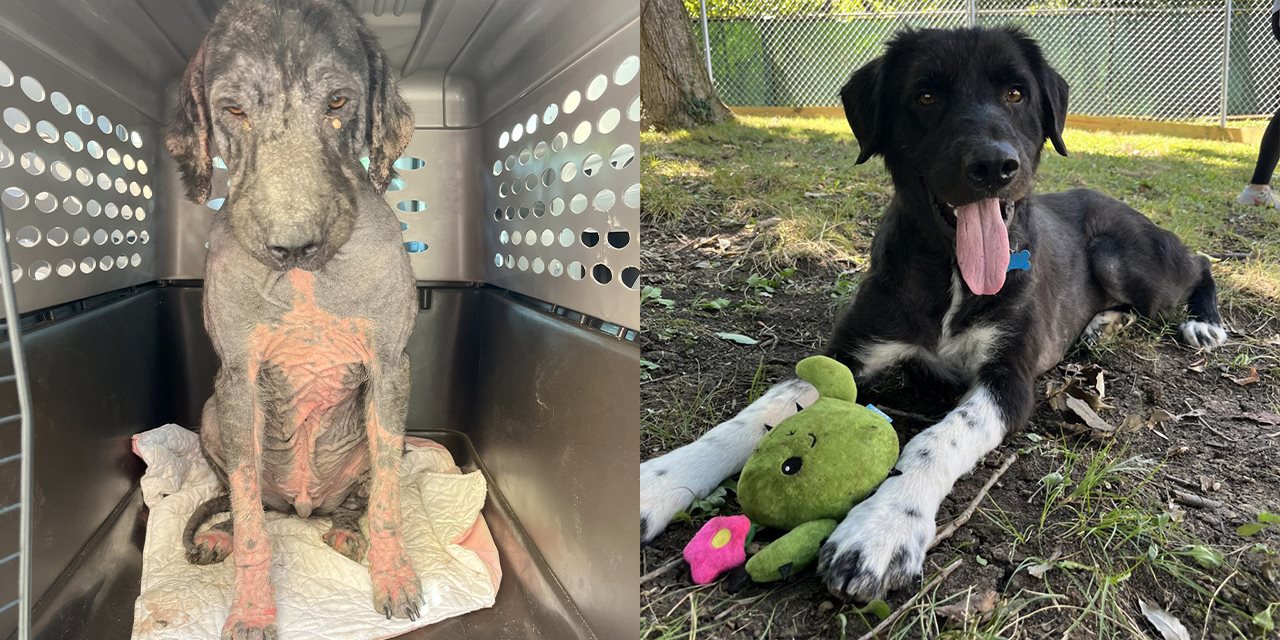 4. Foxy was discovered living under a trailer park mobile home in Marshfield, WI. Humane officers contacted Foxy's owners and persuaded them to surrender the pup to the shelter. As soon as she arrived, she was promptly pampered with a luxurious grooming and bath. A happy pup was revealed under all that matted and dirty fur, and it didn't take long for her to find a forever home with a lovely couple and her new canine brother.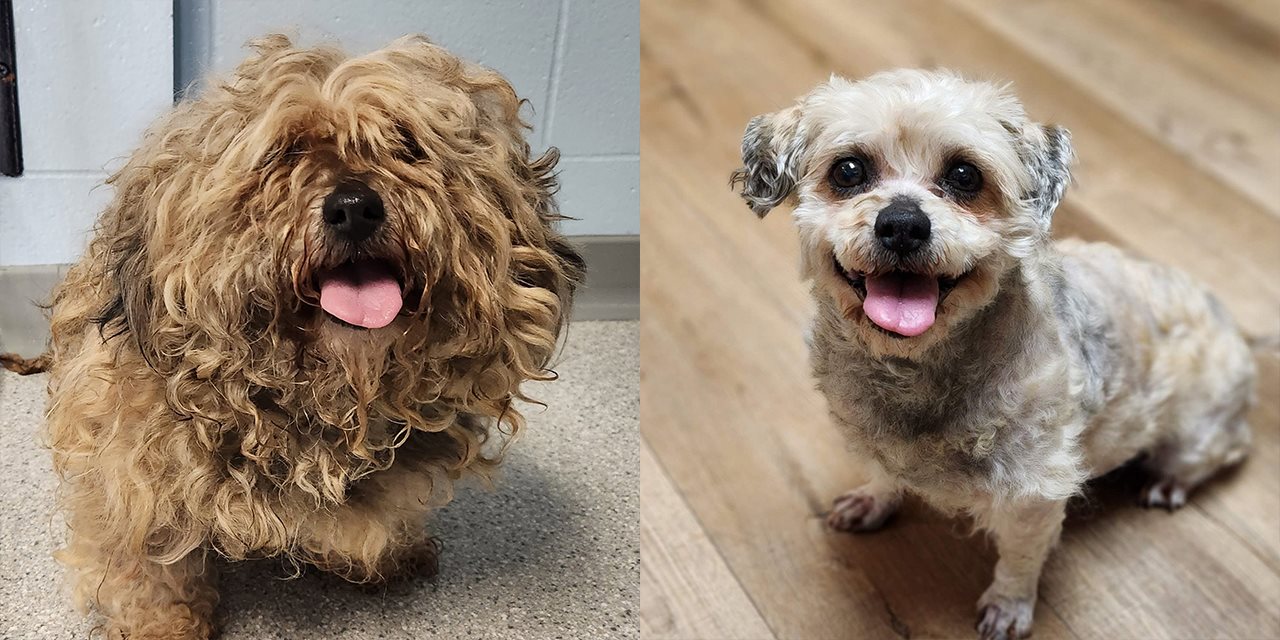 5. Jamie was rescued from a serious hoarding and neglect situation in Oakland Park, FL. After receiving a much-needed grooming and bath, she felt and looked like a brand-new dog. Jamie is incredibly grateful and happy to be a clean, thriving puppy, free of mats and grime. With her incredible makeover complete, Jamie is now ready for adoption and can't wait to settle in with a loving family.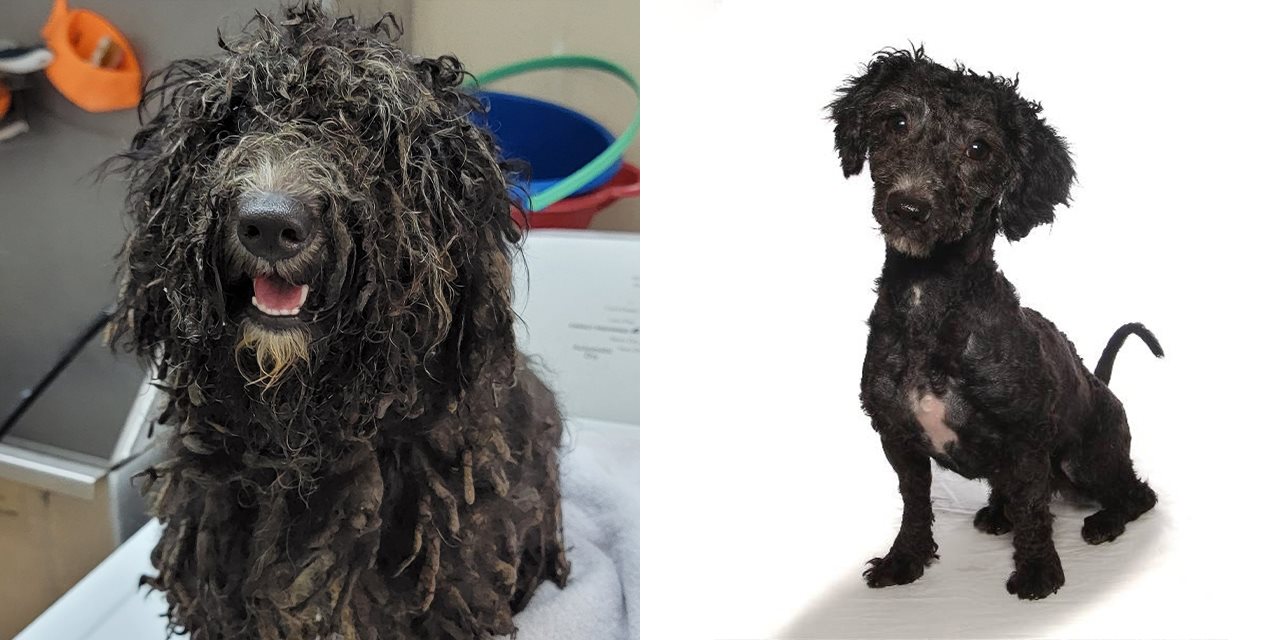 6. Luke was found wandering aimlessly without a home or identity in Tioga, PA. He was so dirty and matted, his face wasn't visible. In fact, when he was finally bathed and groomed for the first time, he needed anesthesia to remove the mats on his legs and belly. This scruffy pup was transformed into the handsome gentleman he was meant to be. Thankfully, Luke now knows exactly where he belongs — with his loving forever family.

7. Mattie was found abandoned in a hotel parking lot in Hailey, ID. Her owner, a homeless woman, asked police to surrender her to the shelter in the hopes she would get better care. After being assessed by a medical team, it was discovered Mattie had more than 40 pounds of mats, and other health issues. But after a week of care, Mattie found her forever home and became a beloved companion, enjoying car rides, vacations and cuddles.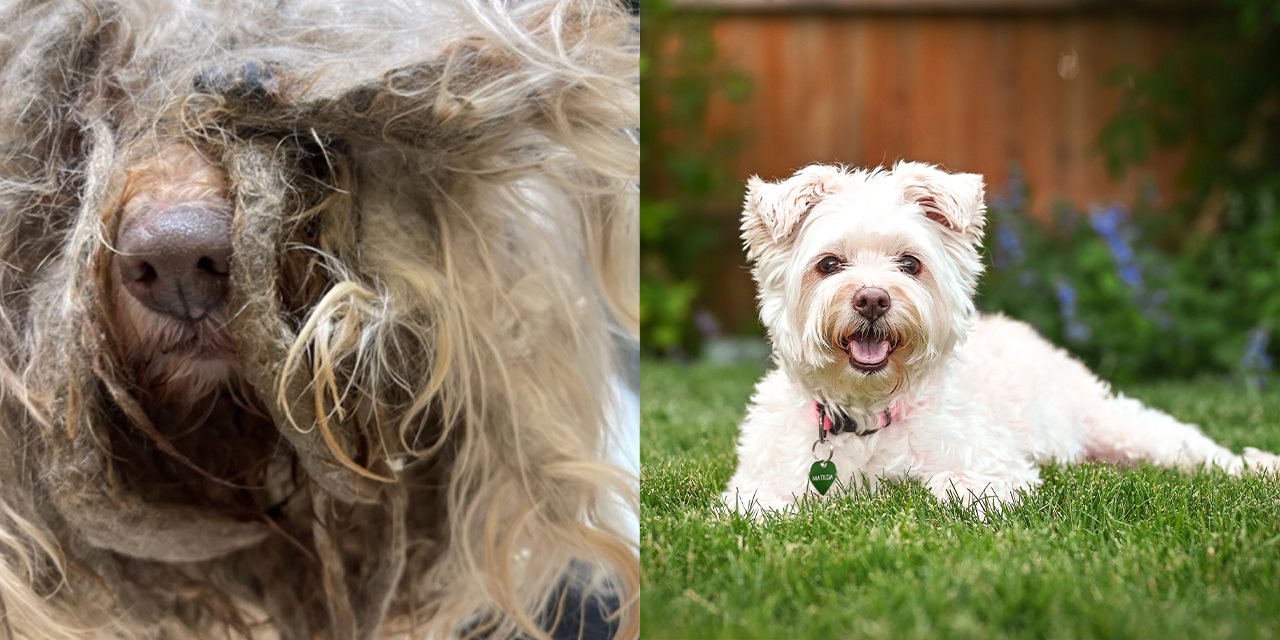 8. Mirage arrived at her shelter in Mason, MI, as a severely matted little Shih Tzu. The shelter staff used fear-free grooming techniques to ensure Mirage's experience was as stress-free as possible. And after shaving him down, they discovered an emaciated little guy with injuries to his eyes from the mats and burns on his feet from urine. Despite everything, he's a happy pup who absolutely loves people. Not surprisingly, Mirage was quickly adopted and is happily living in his forever home.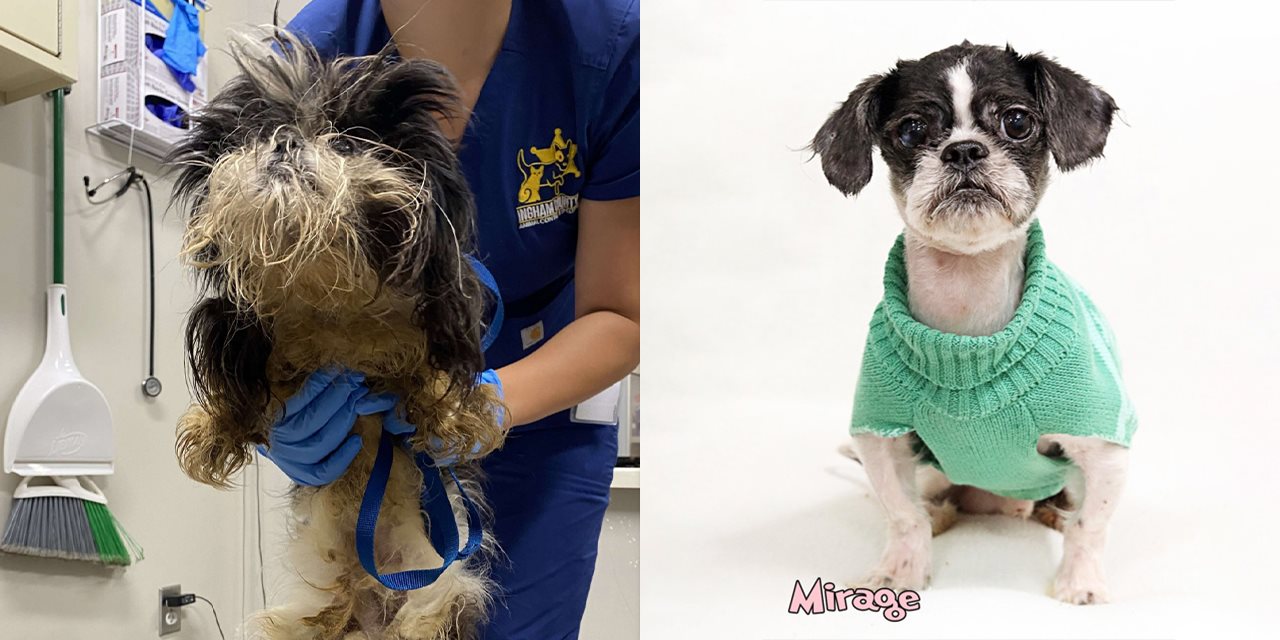 9. Scar was spotted in a social media post about a severely scabies-infested dog by a Fresno, CA, area shelter staff member. Initially unrecognizable due to his condition, it was determined Scar was a small Pomeranian mix. Rescuers suspect he contracted a disease from previous living conditions, but after receiving medication and baths his rash healed. As his skin health improved, so did his demeanor — today Scar is a completely new dog.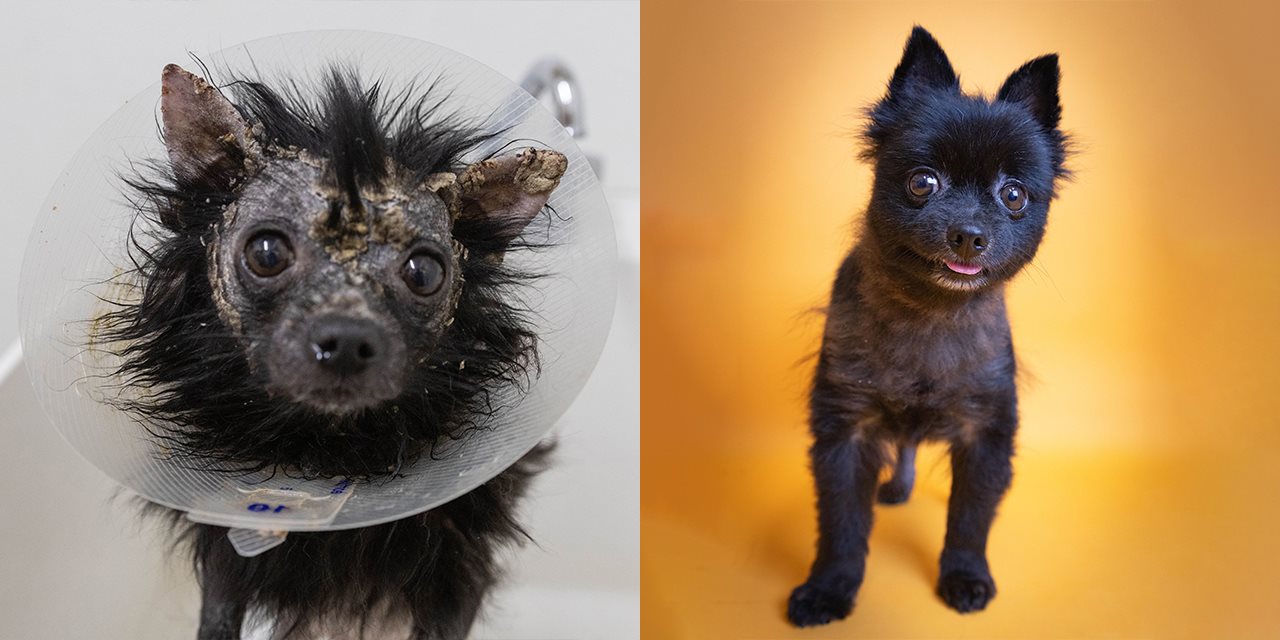 10. Madeline was found in Whitestone, NY, as a stray in deplorable condition. She suffered from an extreme case of mange, with skin that appeared as though it had been singed off. Blood and pus oozed from her wounds, causing her significant pain. Rescuers healed her wounds and provided her with love and care she had never known. Madeline now has her forever family, is living happily in the city and now goes by Milly.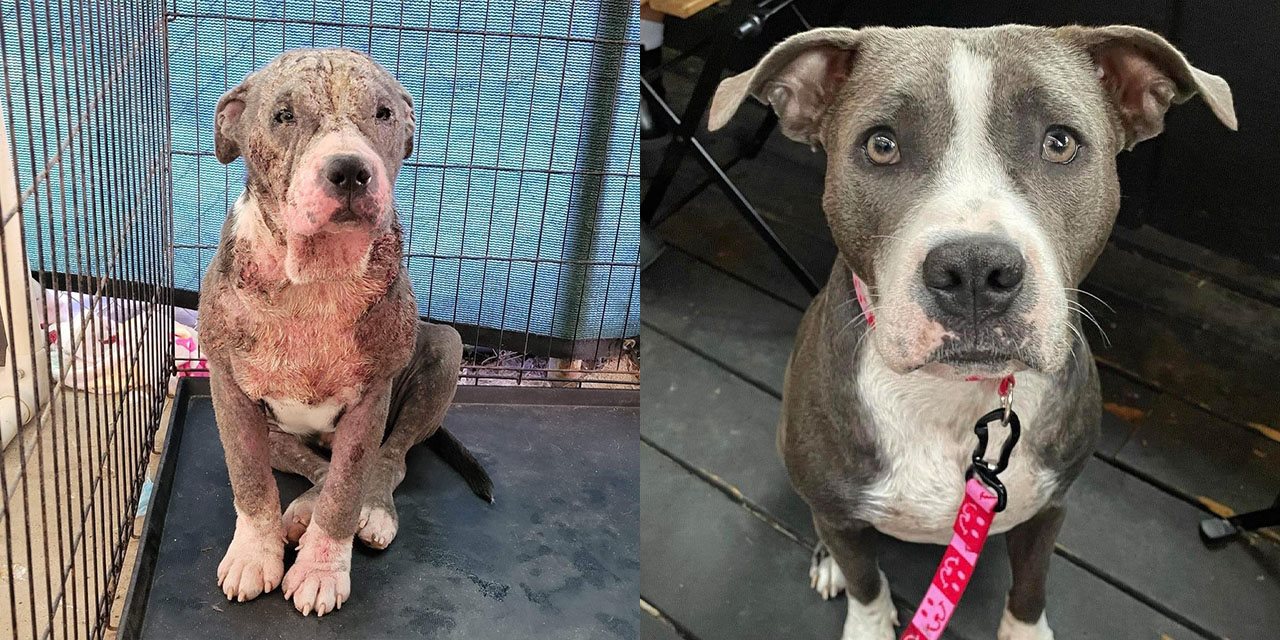 For more information on Wahl's complete line of grooming products, including tips on how to pamper your own pooch, visit WahlUSA.com, or follow @WahlPets on Facebook, Instagram and Twitter.