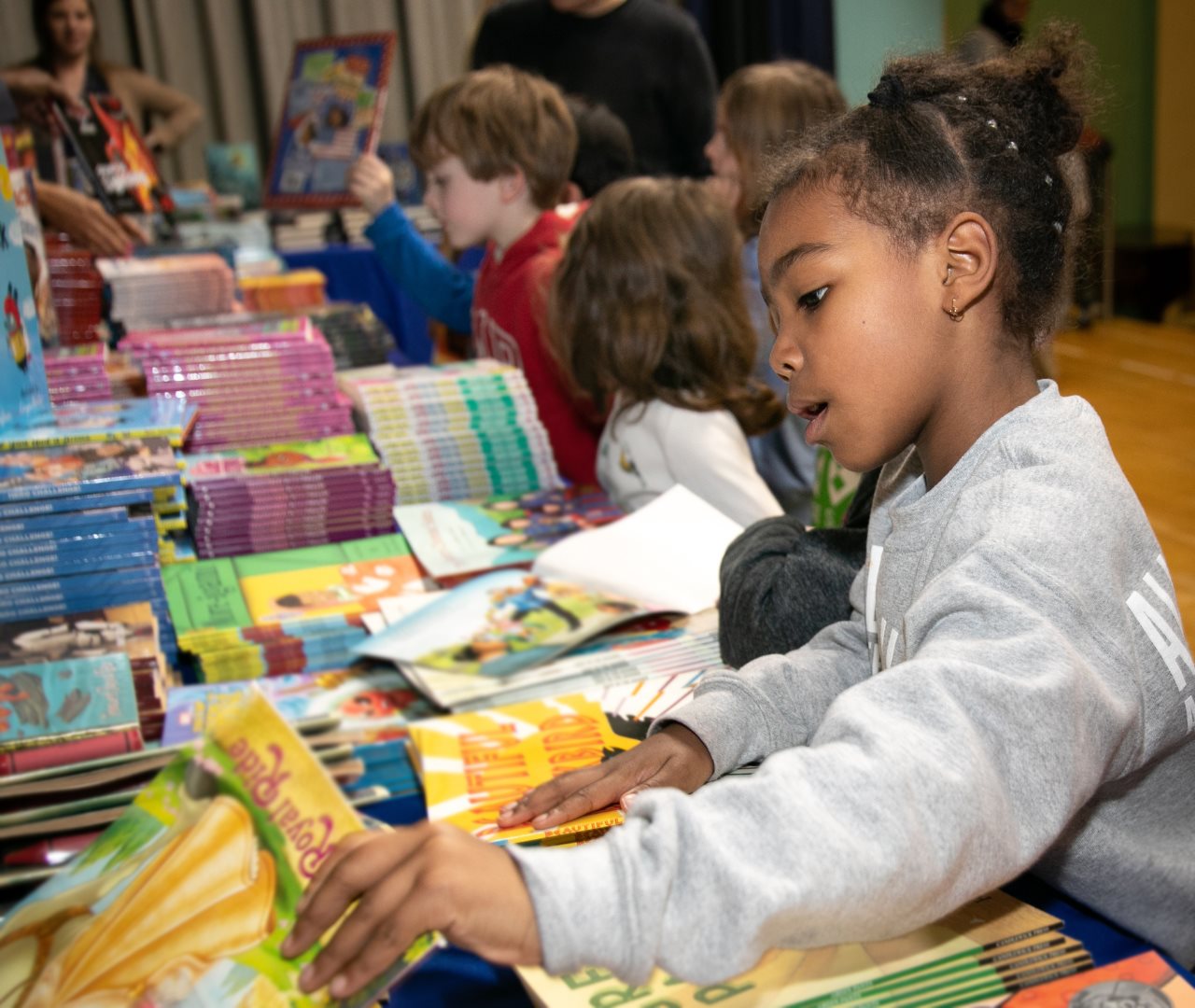 (BPT) - Did you know that in some low-income communities in the United States, there may be as few as one book for every 295 children? This limited access to books coincides with the growing national literacy crisis, with more students struggling to achieve basic reading proficiency across the country.
To help meet the needs of these communities, the nonprofit organization First Book is dedicated to eliminating barriers to learning and inspiring young minds by providing educators and students in Title 1 eligible schools and programs with much-needed books, resources and access to leading experts.
Now you can join in to support their efforts and have a blast at the same time by teeing up for the Inaugural First Book Open, a month-long virtual golf tournament with a purpose, launched in partnership with World Golf Tour (WGT) by Topgolf and with the support of Build-A-Bear Foundation, a long-standing corporate partner of First Book.
"Education transforms lives, and at First Book we're building a world where every child can benefit from the joy and opportunity of a quality education," said Kyle Zimmer, Co-Founder and CEO of First Book. "Thanks to our partners at Topgolf and WGT, we're spreading awareness about the barriers to quality education and the expanding resource gap in schools that unfairly burdens tens of millions of our nation's children. The collective impact of small contributions throughout this event will translate to transformative reading materials and opportunities inspiring our youth."
How to play
It's easy to join in the fun. To kick off the festivities, The First Book Open will be hosting a livestream event on October 14 at noon EST. This will feature Kyle Zimmer, Co-founder and CEO of First Book, WGT guests, and special messages from First Book member educators, former NFL player Chris Long founder of the Chris Long Foundation, and Build-A-Bear Foundation — plus interactive gameplay. Details on how to donate and participate during the month-long tournament will also be provided.
The livestream event will be followed by 30 days of virtual golf that will help unite the collective strength of purpose-driven collaboration to support kids in need.
To get started, just download WGT on your mobile device or desktop any time between Oct. 14 and Nov. 14, select the First Book Open, and start playing to participate. All month long you'll be playing virtually on the historic Congressional Golf Course in Washington, D.C. This is a free-to-play tournament open to eligible players within the U.S. Pre-paid gift card prizes will be awarded to the top three scores on the leaderboard.
The prizes awarded to the top three overall scores from the leaderboard will be: First Place $1,000; Second Place $500; Third Place $250; plus, each time you play a full round, your name will be entered into a drawing. At the end of the tournament, two winners will be chosen to send a First Book Marketplace gift certificate to an eligible school in their community. The First Book Marketplace provides new books and resources to educators serving kids in need. All tournament participants can choose to donate to First Book at end of game, helping to support kids and eliminate barriers to educational equity.
"Topgolf is rooted in our belief in the unlimited power of play, and we see this belief come to life with the First Book Open as people are invited to play WGT for such a worthy cause," said JF Prata, chief operations officer for Topgolf Media. "It's things like this that make all of us at Topgolf so proud and remind us why we do what we do."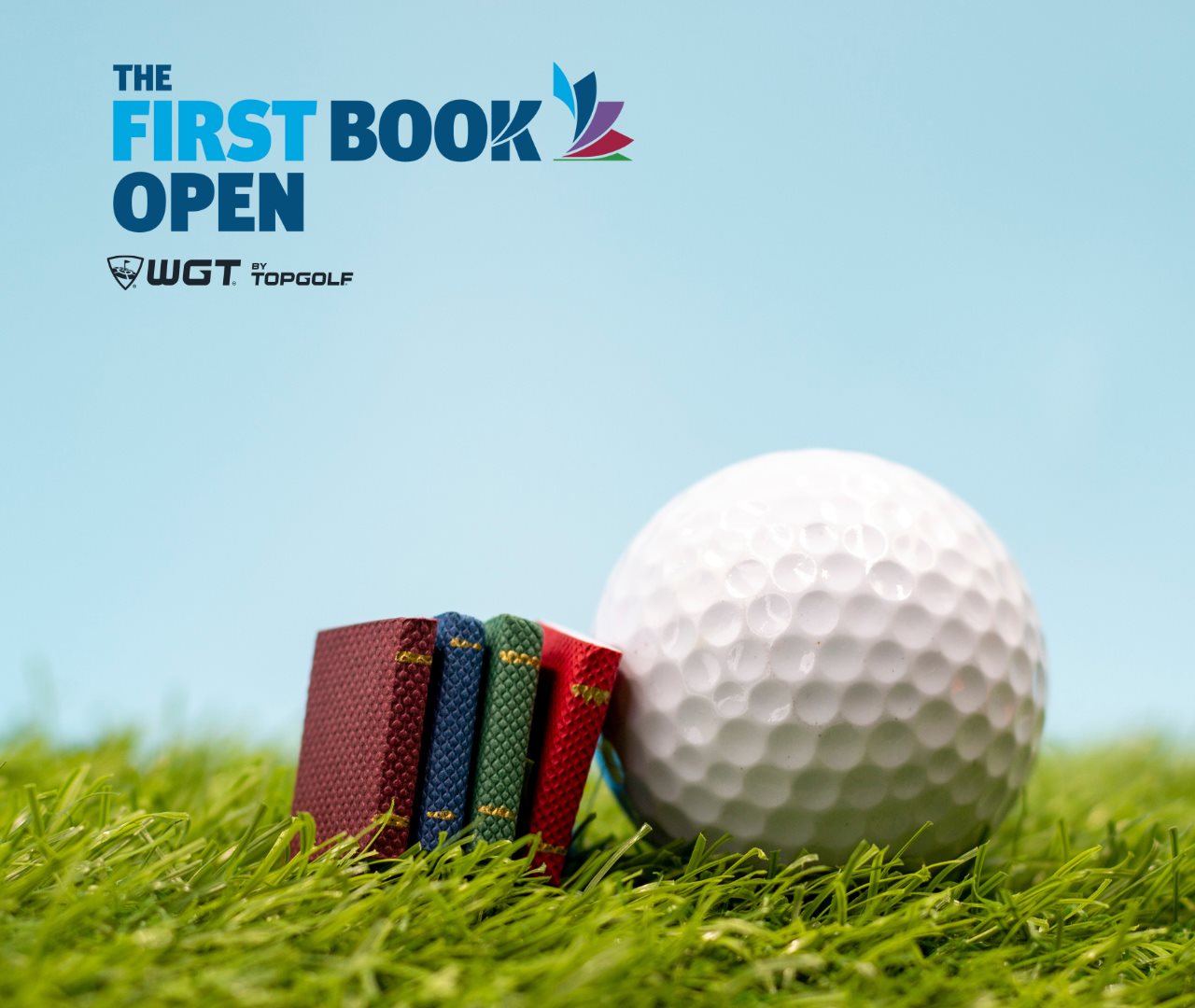 Learn more about how First Book helps educators and children all over the United States at FirstBook.org, and for more information about The First Book Open, you can visit FirstBook.org/home/first-book-open.