(Family Features) While often regarded as the most wonderful time of year, the holiday season is also an expensive spot on the calendar. Even as many families feel the squeeze of inflation and rising costs, there is hope for your budget when it comes to gatherings, gifts, food and beyond.
Consider these tips from the money-saving experts at Slickdeals and Head of Deals Vitaly Pecharsky to avoid overspending without sacrificing your festive spirit.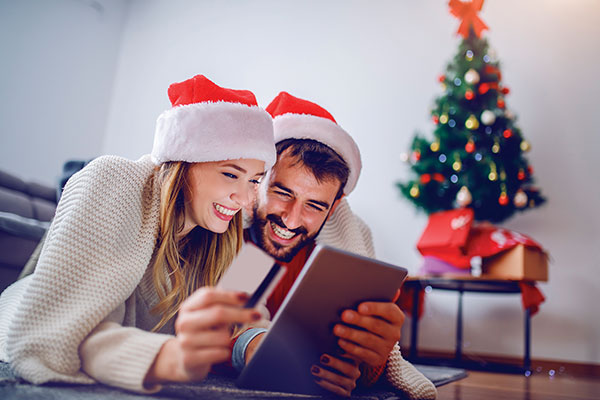 Stick to a budget. Beyond gifts and stocking stuffers, holiday costs can add up quickly once you factor in travel, decor, pet care, special events and more. Create an all-encompassing budget for the season then break it into segments for each type of expense, including hidden expenses like wrapping paper or extra toiletries for guests, so you don't end up with an unexpected credit card bill.
Split up food costs. Instead of putting yourself under the pressure of full-time holiday chef (and taking on all the expenses that come with it), consider hosting a potluck-style gathering. Providing the main course and encouraging guests to bring an appetizer, side or dessert is an easy way to avoid a hefty hosting bill. Send an e-vite with a list of must-haves that allows loved ones to sign up for specific dishes to ensure everything is covered without doubling up.
Search for the best deals. Whether you're looking for the perfect gift from toys to technology or trying to save on travel costs and home decor, make sure you find the best price. Consider a site like Slickdeals, where a community of millions of people work together to save money so you can be confident you're getting the best deal. With 12 million shoppers assisting others by vetting and voting up the top deals from renowned retailers, your holiday needs are covered without sacrificing quality. You can also set Deal Alerts that send notifications directly to your inbox when a deal that matches your criteria is posted to the site.
Share experiences, not just "things." Gadgets and gizmos may come to mind when brainstorming holiday gift ideas but remember some family members and friends just want more time together. If you're considering a special experience for – and with – that special someone, think about their favorite hobbies and activities. Animal lovers may be overjoyed with a day at the local zoo and gearheads would cherish tickets to the next auto show. Integrating experiences into your gifting repertoire often makes for a more memorable (and cheaper) solution.
Take advantage of gift cards. A quick internet search can lead you to discounted gift cards, allowing you to save cash on holiday purchases. Or, for the one on your list who has everything, simply give the card as a gift so he or she can pick out what's truly needed. As an added bonus, discounted gift cards are typically available even at the last minute so procrastinators can still save.
Show off your DIY skills. Buying new holiday decorations and replacing worn out crafts are seasonal expenses you may not immediately factor into your budget. Rather than heading to the store for (likely overpriced) ornaments and tablescapes, put your creative cap on and repurpose goods from around the house. Reusing items like glass jars to make homemade snow globes, for example, can be a crafty way to save. Plus, it's a fun activity for family members to enjoy together.
Seek out post-holiday sales. Once the holidays are over, it's a perfect opportunity to get ahead of the game for next year. Stock up on gift wrap, decorative items and other nonperishables that are often heavily discounted in the new year.
Save throughout the year. A handy tip for holiday seasons to come, try creating a fund each year where you can save up for gifts, food, travel and other end-of-year expenses. Set up a special bank account specifically for holiday savings where you contribute a small amount each month to be financially prepared for the festivities.
Find more ways to save this holiday season by visiting Slickdeals.com.
Photos courtesy of Shutterstock