(Family Features) While companies that want to stay competitive in the private sector often rely on new technologies to boost productivity and drive efficiencies, public institutions – including the criminal justice system – frequently lag behind in applying these digital tools. However, when implemented correctly, technology can help level the playing field for underserved communities.
Making a Case for Transformation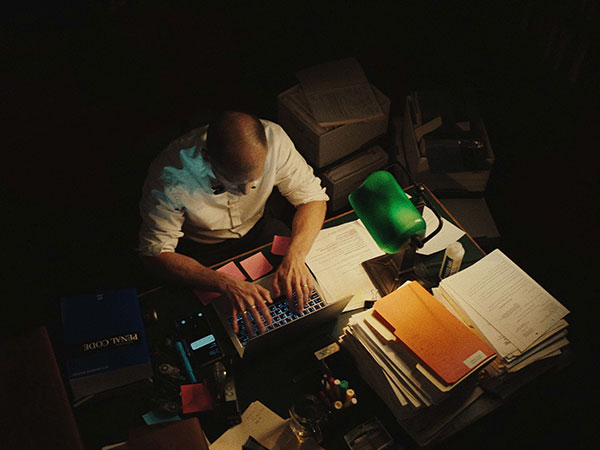 In the United States, more than 10,000 developmentally disabled people are sent to prison each month. California opened a complex legal pathway in 2021 for developmentally disabled people to appeal for treatment instead of prison time. Most of these individuals are represented by public defenders – attorneys provided by the county. For public defenders, locating and gaining access to their clients' records, including medical and mental health records, has historically been time- and labor-intensive. The inefficient analog system that handled hundreds of millions of court documents contributed to this burden.
To help combat these time-consuming challenges, public defenders are turning toward technology and harnessing its capabilities for the good of their clients. For example, a modern client case management system created by digital consultancy Publicis Sapient and the Los Angeles County Public Defender's Office – the first public defender's office ever established and still the nation's largest – helped a developmentally disabled defendant avoid a lengthy prison sentence after an altercation with his brother-in-law.
Lights, Camera, Impact
The case is now chronicled in a short film, "Forgiving Johnny," which was created by Academy Award-winning director Ben Proudfoot and produced by Publicis Sapient, to shed light on the positive impact technology can have on people and, ultimately, society. The film follows the journey of Los Angeles County public defender Noah Cox and the case against his client, Johnny Reyes, an individual with developmental disabilities who faced a 20-year prison sentence.
Cox needed access to Reyes' past case files, including documentation that showed how his fetal alcohol syndrome disorder led to intellectual impairment. Using the cutting-edge client case management system that helped digitize about 160 million files and records for the Los Angeles County Public Defender's Office, Cox was able to digitally access the documentation he needed quickly and push for diversion and treatment for Reyes rather than incarceration.
It was this system that allowed Cox to be more effective and work faster than he had before, ultimately giving him more time to build a stronger case. This digital solution required a few clicks, when in the past, the paper mountain would have made forgiveness for clients next to impossible.
To learn more about how digital business transformation can lead to more positive human outcomes, and to watch the film, visit publicissapient.com.
Photos courtesy of Breakwater Studios