(NewsUSA)

-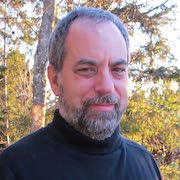 He's written more than 70 books and is drawing heavy praise for his recurring female protagonist, an autistic who made herself into a genius air-crash investigator. In Miranda Chase, author M.L. Buchman has given readers a most compelling lead character in his fast-growing series of political technothrillers.
Publishers Weekly compares Buchman's work to that of the iconic Tom Clancy, stating Clancy's fans will "clamor for more." Fresh Fiction says, "He has catapulted his way to the top tier of my favorite authors." Adds Kirkus Reviews, "I knew the books would be good, but I didn't realize how good."
And as for Miranda Chase, author Ernest Dempsey calls her "one of the most addicting, compelling, fascinating characters in any genre."
In OSPREY, Buchman's 13th and most recent book in the Miranda Chase series, Russia teeters on the brink of collapse, spoiling for a battle to end all wars. All it needs? One thin excuse.
A close fly-by of an American CMV-22 Osprey tiltrotor goes desperately wrong over the North Sea. Will the tipping point for World War III break the moment a favored daughter of the Oligarchy goes down in flames?
When the NSA's secret military base at Menwith Hill in the UK needs specialized expertise, they call in Miranda Chase. She and her elite team of air-crash investigators must avert a crisis like none before – a crisis that unravels her past, batters at her autism, and threatens to crush her team in the ultimate grinder of East vs. West.
Miranda understands military planes, but not people. And the conspiracies that threaten her team? She doesn't understand them at all. Yet, she's the woman fighting the battles no one else can win.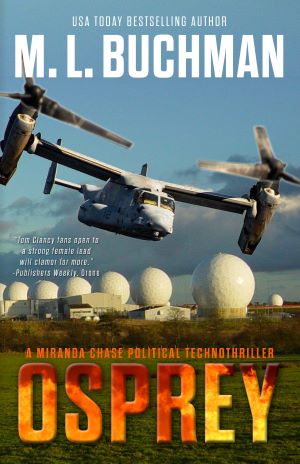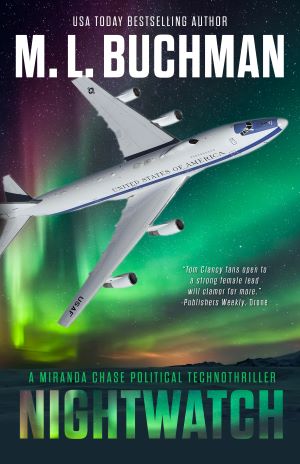 OSPREY follows the recent release of Buchman's NIGHTWATCH, another Miranda Chase political technothriller in which a Chinese freighter is attacked and a sabotaged passenger jet crashes in Quebec. And high overhead, an E-4B Nightwatch, America's fortress-in-the-sky, sees all. With nations shifting to high alert, Miranda lands once more in the midst of the fray.
Where does Buchman get his ideas? "I look at the world around me and ask a few basic questions. What scares me? What do I wish I could understand better? What do I wish I could change? There are a thousand things around us that need fixing, that need care. Every one of them contains story."
Buchman started his first novel while flying from South Korea to ride across the Australian Outback. All part of an around-the-world bicycle trip (a midlife crisis on wheels) that ultimately launched his writing career. His true loves are military romantic suspense and political technothrillers. He has designed and built houses, flown and jumped out of airplanes, and consulted in IT to the Fortune 100.
For an author who continues to take the political technothriller genre by storm, read M.L. Buchman's OSPREY and NIGHTWATCH, both available on Amazon and other popular retail outlets wherever books are sold. To learn more, visit www.mlbuchman.com.