(NewsUSA)

- Too many women and men with painful gut symptoms are ignored and belittled, even though gut-brain disorders affect 40 percent of Americans.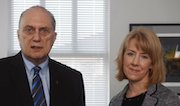 Dr. Douglas Drossman is a world-renowned gastroenterologist and psychiatrist, and Johannah Ruddy is a patient educator and advocate. Together, they are the authors of three books on Disorders of Gut-Brain Interaction (DGBI) in which readers will get answers to their own important health questions, learn to take charge of their health, and make positive changes.
Their first book, GUT FEELINGS: Disorders of Gut-Brain Interaction and the Patient-Doctor Relationship, details Ruddy's arduous, 10-year health journey and how she faced disbelief and even mockery by the medical establishment as she desperately sought help. The physician who finally helped Ruddy was Dr. Drossman. This book is also a primer to explain and categorize DGBI and introduce training in communication skills to optimize the patient-provider relationship.
The second book, GUT FEELINGS: The Patient's Story— Personal Accounts of the Illness Journey takes readers into the patient's world through their narrative accounts of struggling with their illness experience and messages on how they achieved recovery or adaptation under Dr. Drossman's care.
The recently released third book in the trilogy, GUT FEELINGS: Doctors and Patient-Centered Care, contains the stories of providers. It gives the narratives of 14 caregivers who are experts in delivering patient-centered, compassionate care for patients with DGBI.
This new book GUT FEELINGS: Doctors and Patient-Centered Care, builds upon our understanding of DGBIs, how these disorders affect real people, and what doctors can do to truly help these patients. And it all begins with educated patients and empathetic doctors willing to partner in the care.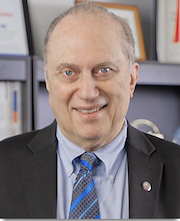 "It takes a special kind of person to 'swim upstream' and work in a discipline not fully understood and even disparaged by teachers and peers in medicine and gastroenterology," says Dr. Drossman. "We need to understand those individuals. Accordingly, we have selected 14 scientists and providers in neurogastroenterology that excel in providing compassionate care to patients with DGBI and even enjoy working with them. The authors we selected are leaders in this emerging field."
The GUT FEELINGS trilogy is an expertly sourced exploration of the little-known relationship between the brain and the gut. Each volume of GUT FEELINGS stands on its own, but reading all three delivers the greatest impact for understanding these disorders and learning how to care for these patients. It also explores how to improve medicine in general by raising awareness of the mind-body connection and the advantages of making this holistic viewpoint part of the national health conversation.
"Hope is something that is very difficult to come by when you are plagued with a chronic illness for which no test results seem to confirm a diagnosis, and DGBIs fall into this category," writes Don W. Powell, MD, Professor Emeritus Internal Medicine/Gastroenterology, University of Texas Medical Branch at Galveston, in the book's Foreword. "Patients with DGBIs are frequently misdiagnosed or, worse, dismissed entirely by doctors. That's why GUT FEELINGS was literally a life-changing experience for me. Like millions of Americans, for many years I have been suffering from what turned out to be a DGBI. The book put me on a path toward managing my illness."
To learn more, visit https://www.gutfeelings.org/.