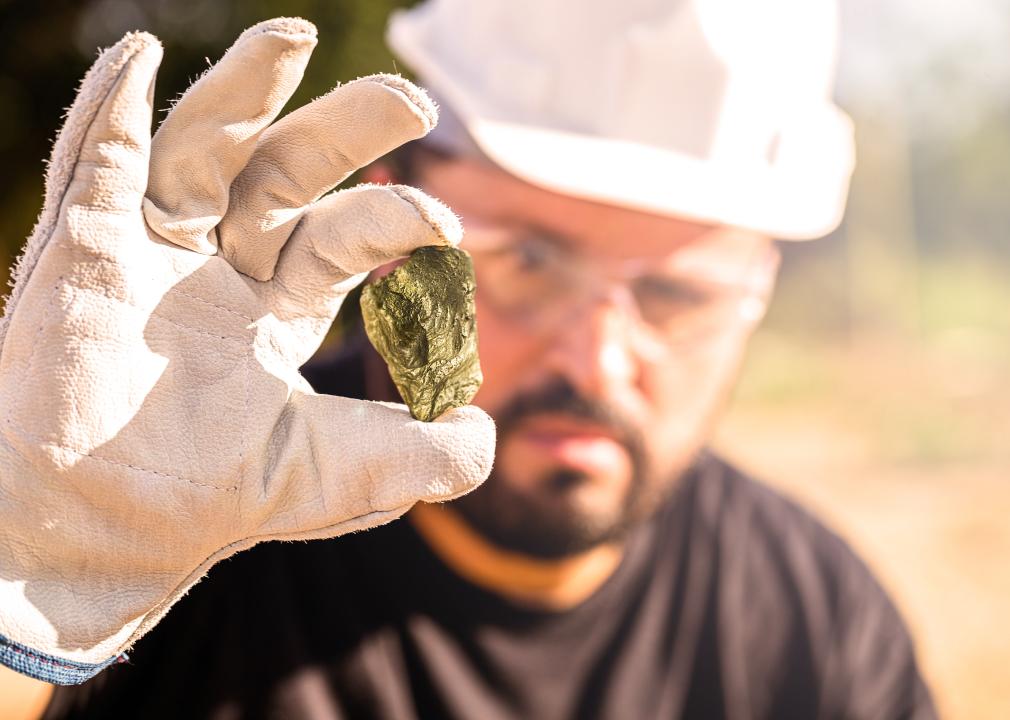 RHJPhtotos // Shutterstock
Striking gold may seem like something only heard of in history books now, but there still are numerous places in the United States where you can hit a literal jackpot and take some gold flakes or even a nugget home.
California boasts the most famous gold rush in the country, dating back to 1848. Hundreds of thousands of people poured into California the following year—the largest mass migration in U.S. history—which also explains why San Francisco's football team is called the 49ers.
But California isn't the only place speckled with the shining metal. Colorado first struck gold in 1858 near present-day Denver. Arizona saw its first gold rush in 1858, too, at the Gila River near Yuma. Alaska's gold rush, also known as the Klondike Gold Rush, started in 1896 in Canada's Yukon territory.
Gold rushes nationwide brought new settlers, and these discovery sites grew into flourishing cities. San Francisco and Boulder, Colorado, for example, are among the metropolises that originated from the gold rush era. Nevada, Idaho, Oregon, New Mexico, Montana, Wyoming, Utah, and Wisconsin are all known as great states for gold seekers.
The allure of gold continues to mesmerize people today, leading many to travel throughout the states. These glittery-eyed prospectors, however, still have to keep certain rules in mind, according to the Department of the Interior. They must check if prospecting is permitted and research any regulations on searching for gold and metals. Gold seekers must also gain permission from landowners to start their search. Some public lands, like national parks, don't allow prospecting, but other areas under the Forest Service or the Bureau of Land Management may allow it.
However, gold panning isn't just about finding gold; it's about connecting with other adventurers and reliving a vital moment in American history. SD Bullion researched five places for you to start your glittering adventure, whether it's panning for gold or learning about a place's history.
Libby Creek, Montana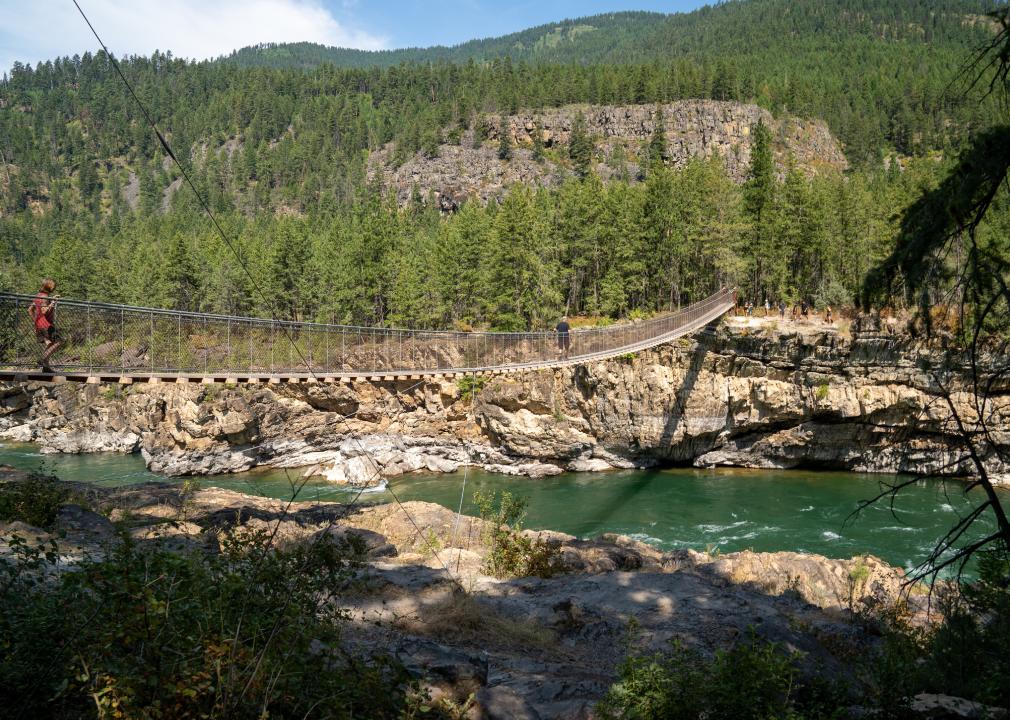 melissamn // Shutterstock
Libby Creek has a mining history that goes back to the 1860s and was named after the daughter of an early prospector, Stephen Allen. With no fee to pan, intrepid miners will be glad to know any gold they unearth is theirs to keep in the gold-panning area.
But prospectors will have to work for their finds. There are no developed parking lots or camping facilities in the gold-panning area. Miners can pitch their tents or park their RVs for up to five days. If you're planning on more extended visits, the Howard Lake campground is only a mile away and offers fishing, swimming, and hiking, as well as a water well and toilets.
Crow Creek Gold Mine, Alaska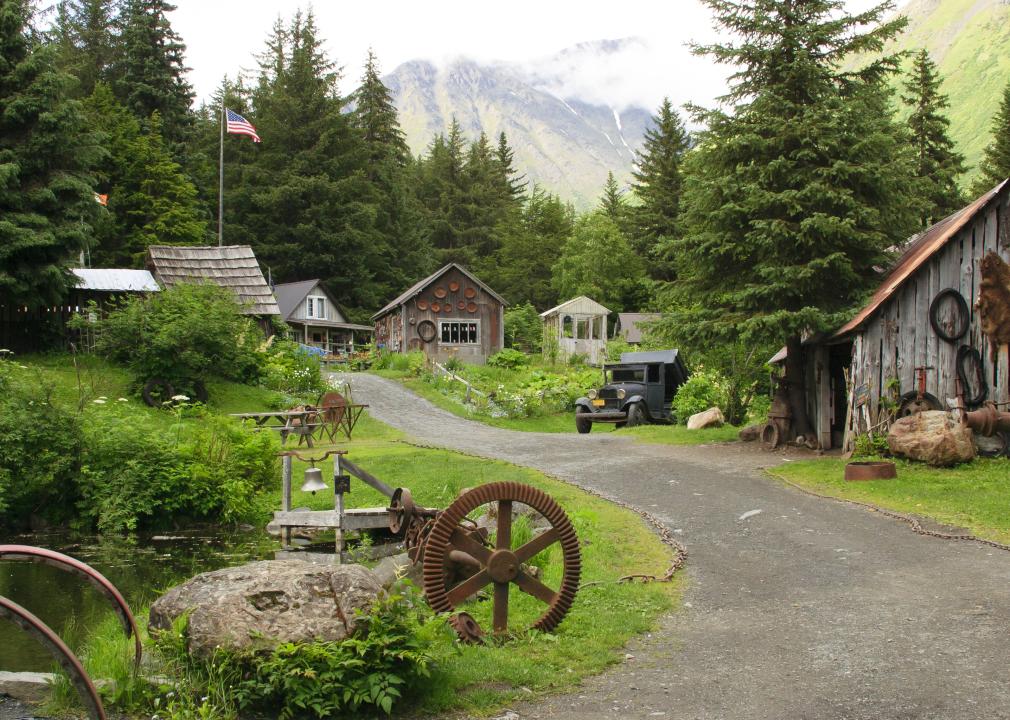 Richard G Smith // Shutterstock
Crow Creek Gold Mine is Alaska's most popular site for gold panning. Once the state's largest mine, Crow Creek has operated since Alaska's gold rush began in 1896.
Run by a mining family, it is less than an hour from Anchorage and offers visitors gold pans, sluice boxes (long and narrow boxes with riffles that stop heavier materials like metals from draining), and mining lessons.
Positioned in the Chugach Mountains, this mine also has hiking trails and campsites to enjoy the picturesque views. It's also become a scenic setting for weddings.
Auburn State Recreation Area, California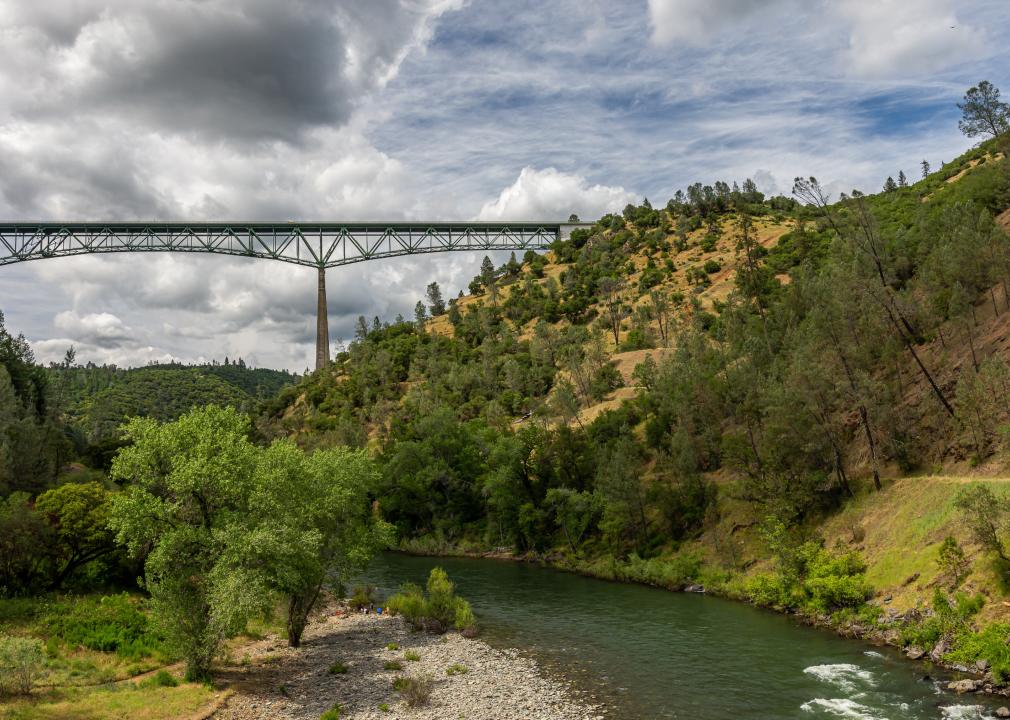 StephanieFarrell // Shutterstock
California still boasts many spots to search for gold along the American River, and Auburn State Recreation Area is one where visitors can go for free. It's found in the heart of the gold country and includes about 100 miles of hiking and horse trails.
Only gold pans may be used here, per state regulatory laws. But don't worry, you may still find gold here, as the streaming water helps erode gold flakes off river rocks. Don't forget to go on a hike or horse ride and catch some beautiful views of California.
Summit County, Colorado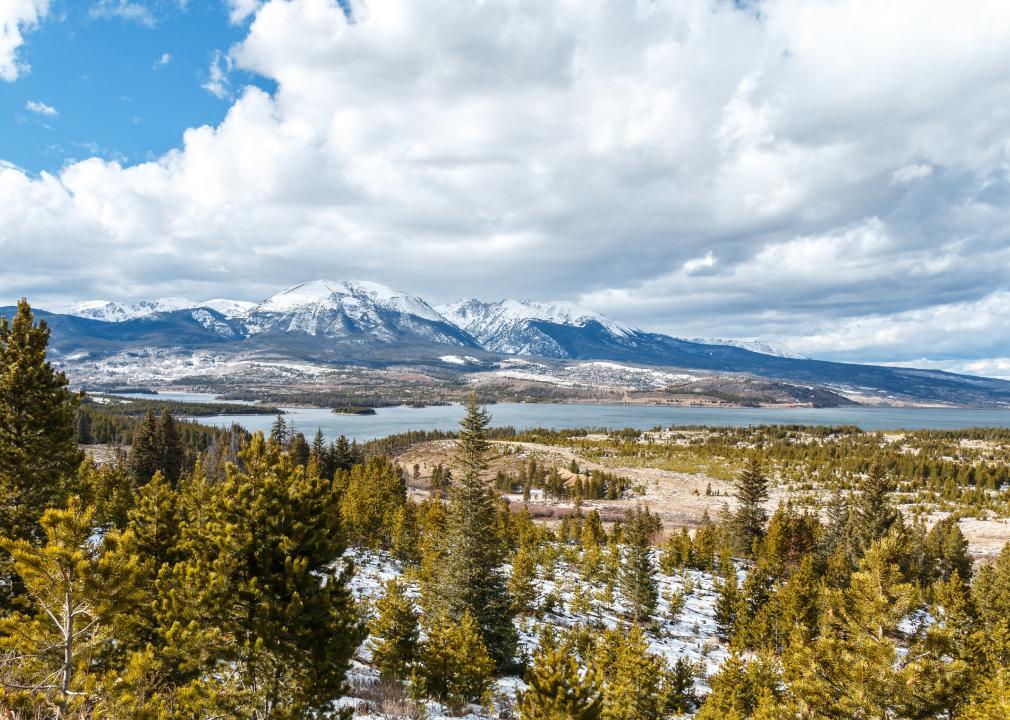 Mindhive // Shutterstock
Gold and silver gave birth to Summit County. Colorado's gold boom hastened the inclusion of the state within the newly formed United States government, while silver fueled the county's economy through the 1870s and 1880s.
Though the mining boom has long gone, several places still retain hints of the county's past glories. You can take a daily tour inside Country Boy Mine. You can also pan for gold at Lomax Gulch, where guides will show you the ropes and the difference between the real thing and fool's gold. It's also worth walking along the Blue River for breathtaking views, or bring your gold pan with you and try your hand at panning.
Prescott National Forest, Arizona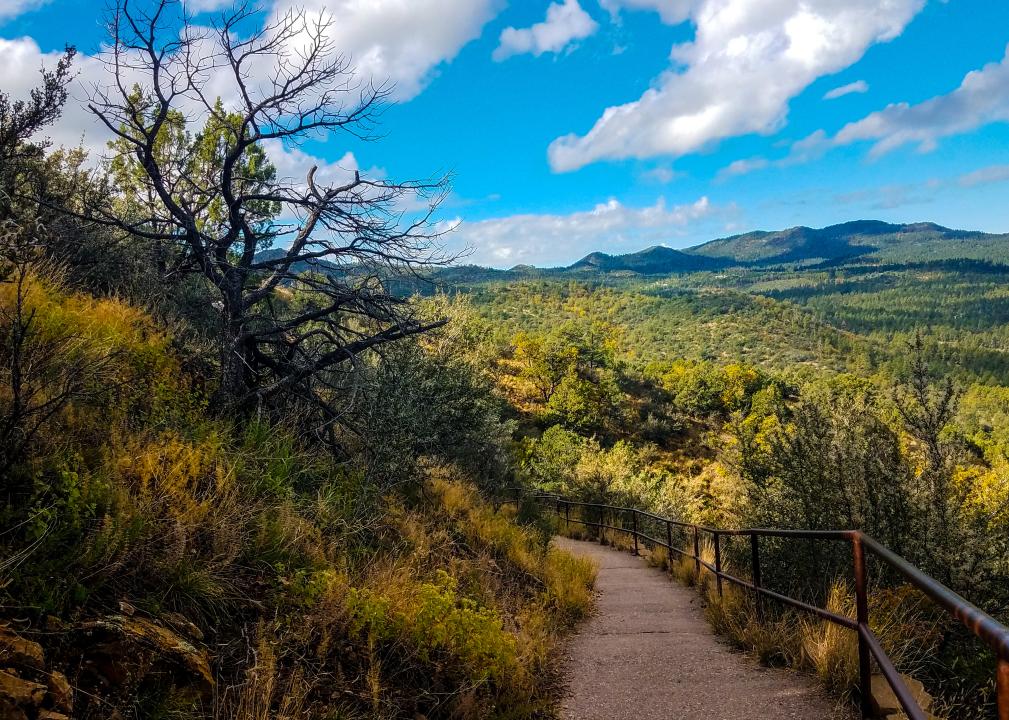 Arlene Waller // Shutterstock
Since gold was discovered in the Bradshaw Mountains, Prescott National Forest has attracted many for its abundant natural resources, particularly gold. Gold was first found in the Lynx Creek drainage and remains open for visitors to pan for gold.
At the Lynx Lake Recreation Area, camping is allowed for 14 days out of every 30-day period, though there are no picnic tables, fire pits, or drinking water at the facility. There are private claims on much of the surrounding land, so if you plan to pan for gold, make sure you are within the boundary area.
Adventurers may also want to check out the rest of the national forest, which has over 950 miles of trails and several campsites to enjoy. Possible activities include rock climbing, bouldering, and rafting alongside the forest's incredible landscapes.
Story editing by Carren Jao. Copy editing by Paris Close. Photo selection by Clarese Moller.
This story originally appeared on SD Bullion and was produced and distributed in partnership with Stacker Studio.