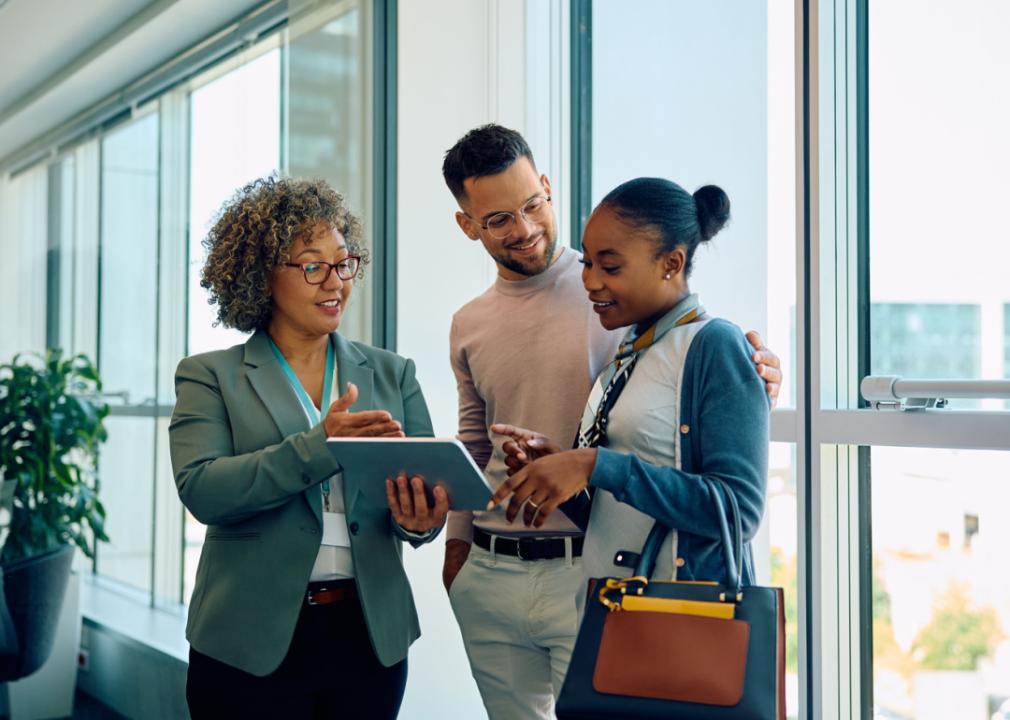 Drazen Zigic // Shutterstock
When the pandemic hit, technological tools in real estate—from virtual tours to virtual staging—went from being fancy add-ons to required services. Artificial intelligence made its entrance into the real estate industry, offering new insights as well as creativity and efficiency. Processes and tasks like market assessment and property description, which had previously required several people or even outside contractors, are increasingly optimized by AI tools. 
In a business that relies greatly on data, AI can do in minutes what humans would take months to figure out. AI can analyze countless pieces of information from a certain neighborhood or town—such as business openings, commercial growth, median income, crime rate, tax collection, infrastructure investments, demographics, and more—to predict market trends and attract buyers and investors. 
Real estate agents leverage these AI tools to offer better client experiences and improve efficiency. Artificial intelligence, however, does not eliminate the role of a real estate agent. Applications such as ChatGPT by OpenAI do not know the rules of each brokerage or state association. It's the agent's responsibility to make sure all AI-produced appraisals, information, and marketing copy are true, up-to-date, and in line with guidelines and regulations. Still, the increasing use of AI tools in real estate to bring in the buyers cannot be ignored.
Lazzoni Modern Furniture looked at five ways real estate agents are using artificial intelligence to help them sell homes.
Generating listing descriptions using ChatGPT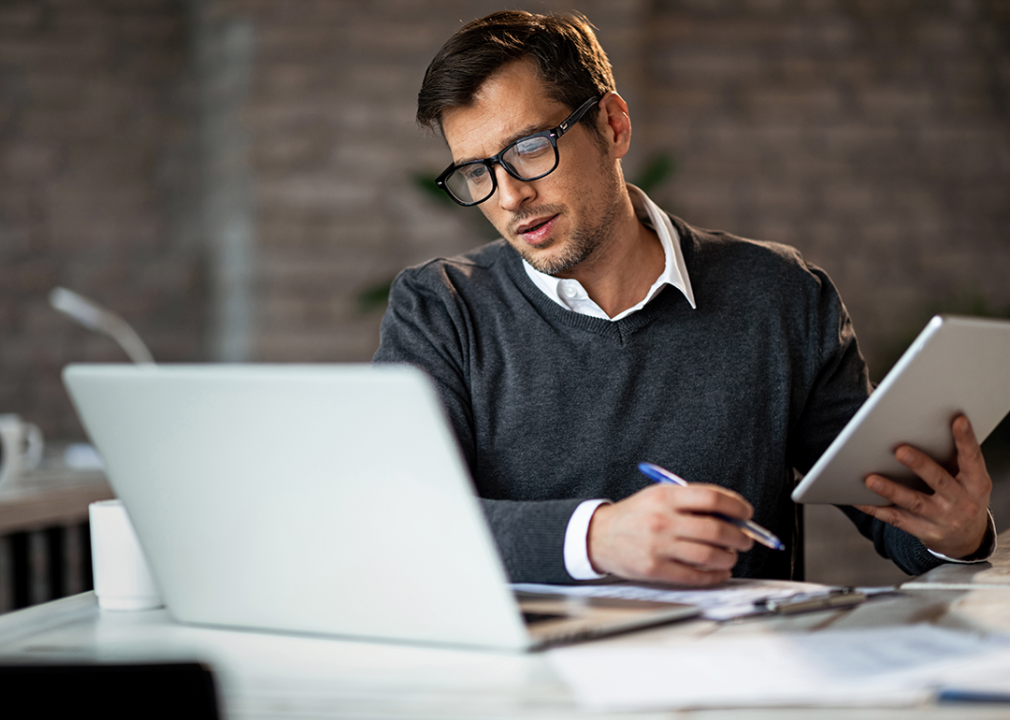 Drazen Zigic // Shutterstock
With a few instructions and basic information about the listing, ChatGPT is capable of generating a list of descriptions that can be used in marketing materials, social media posts, promotional video scripts, agent bios, and photo captions. The agent may request the listing's text be more formal, more colloquial, or even literary in style.
For example, this description of a house in Arizona was created by ListingAI: "Built in 2015, this unique contemporary style home is a must-see! 3 bedrooms and 2 bathrooms with 1,442 square feet of living space. The multilevel design features an open floor plan with a rec room on the basement level. The beautiful wooded backyard comes complete with a creek." It reads like many other listings, but took the agent no time at all.
Leveraging computer vision for more precise assessments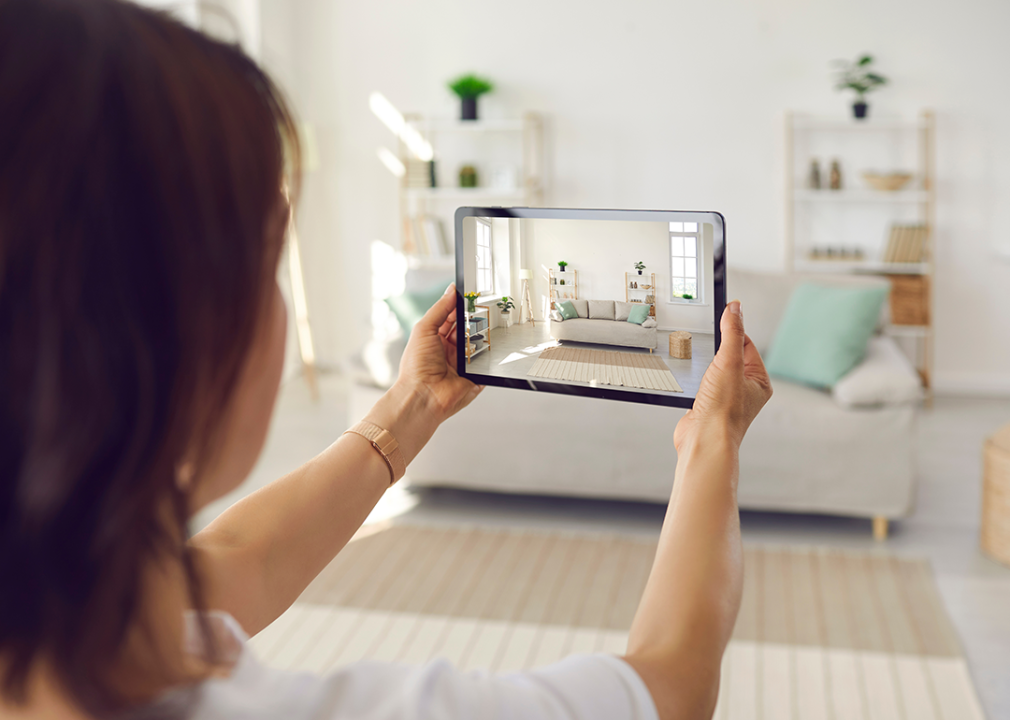 Studio Romantic // Shutterstock
Computer vision is a type of machine learning, a subset of AI that recognizes patterns. It examines photographs, videos, and maps to recognize images, in effect allowing computers to understand visual information. Nonvisual AI systems' automated valuation models provide a property's estimated value using mathematical and statistical data from the Census Bureau, IRS, state and regional sales history, and more. However, computer vision can consider elements of aesthetics and environmental factors, delivering the context needed by a potential buyer to evaluate even more of a property's characteristics.
For example, automated valuations may not take into account the specific building materials, decorations, or transformations of space that renovations often involve. Computer vision apps such as FoxyAI can deliver a more precise assessment by analyzing the condition of the roof, floors, countertops, bathroom tiles, kitchen cabinets, etc. They can also alert prospective buyers to signs of deterioration that may cause problems in the future.
Forecasting with predictive analytics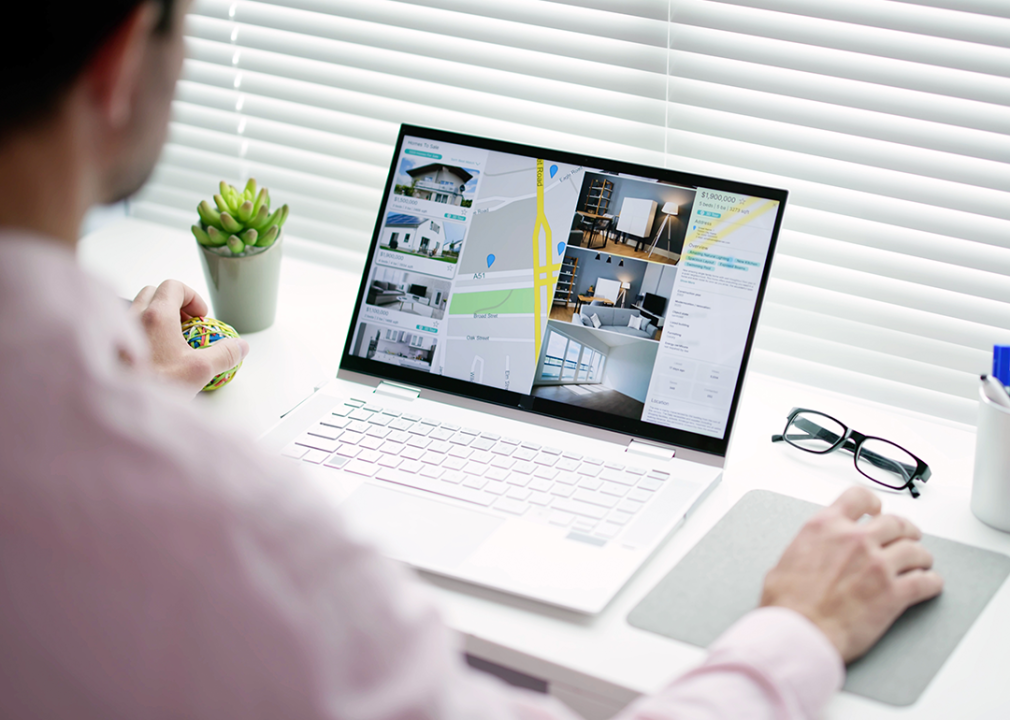 Andrey_Popov // Shutterstock
To leverage historical data and algorithms in order to better anticipate business trends, real estate professionals are relying on predictive analytics. The AI-powered tool scrutinizes past market conditions to uncover investment opportunities.
For example, predictive analytics systems can examine the statistics of past purchases of homes in an area by analyzing aspects of the transactions, such as asking and final purchase prices, time on the market, interest rates during the time period, other properties available nearby, and pricing trends. Then the system can examine information about planned developments to forecast future valuations and prices.
Virtually staging homes for sale
goodluz // Shutterstock
Staging is decorating, organizing, and presenting a house with home furnishings in order to project a pleasant, sophisticated lifestyle to a potential buyer. A time-saving and cost-effective way for real estate agents to increase the appeal of a property is by using virtual staging instead of traditional, physical staging.
AI-assisted virtual staging adds furniture, wallpaper, lighting, and other realistic design elements to an image of a real room, creating a digital representation. Buyers prefer to see ideas of how rooms and furniture could be used, so showing them virtually staged spaces is better than showing them empty rooms in the home. The virtual staging route is cheaper, and often faster, than renting furniture and accessories, not to mention hiring people to move it all in and decorate the space.
Creating social media posts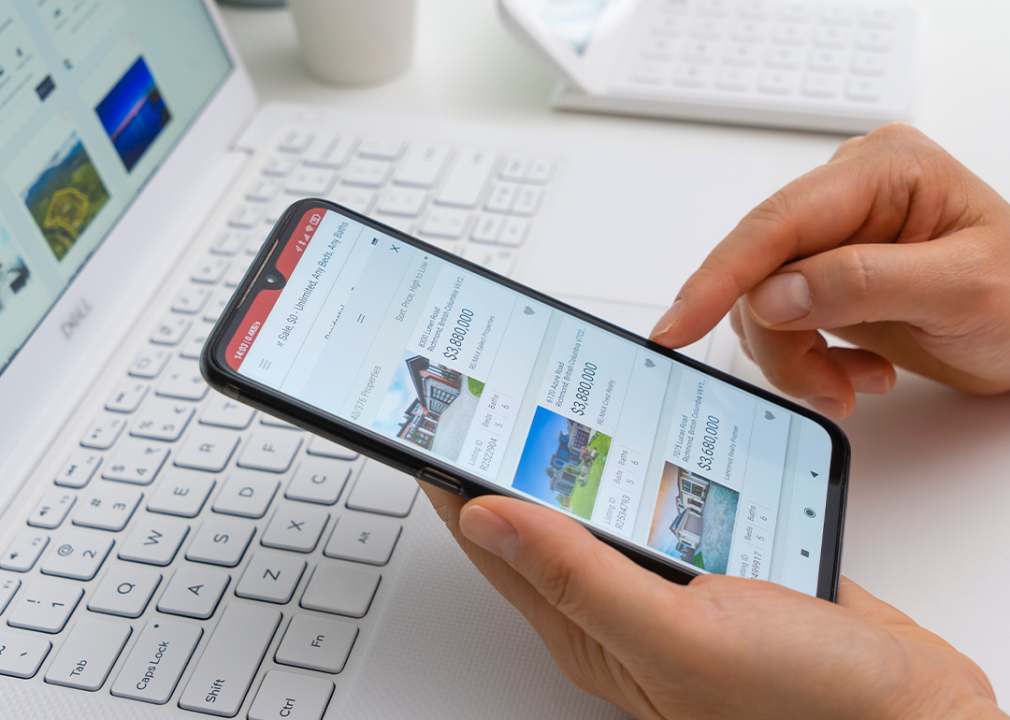 ymgerman // Shutterstock
The effects of social media in real estate marketing are undeniable. It is the fastest way to create brand awareness, engage with potential clients, become an authority in the field, and generate leads that will ultimately turn into sales, according to StoryLab.ai.
Real estate agents are salespeople, but they are not necessarily copywriters or community managers. They may have trouble writing posts and captions, creating appealing hashtags, and keeping up with the speed, dynamics, and algorithms of social networks. With a few guidelines, AI can generate social media content and suggest posting schedules for each platform.
Using AI-powered writing software can also help agents with blogging, an effective method to build credibility and attract prospective clients. Furthermore, some systems can even take advantage of search engine optimization strategies to boost traffic to an agent's website and social media accounts.
Story editing by Jeff Inglis and Kelly Glass. Copy editing by Tim Bruns. 
This story originally appeared on Lazzoni Modern Furniture and was produced and distributed in partnership with Stacker Studio.