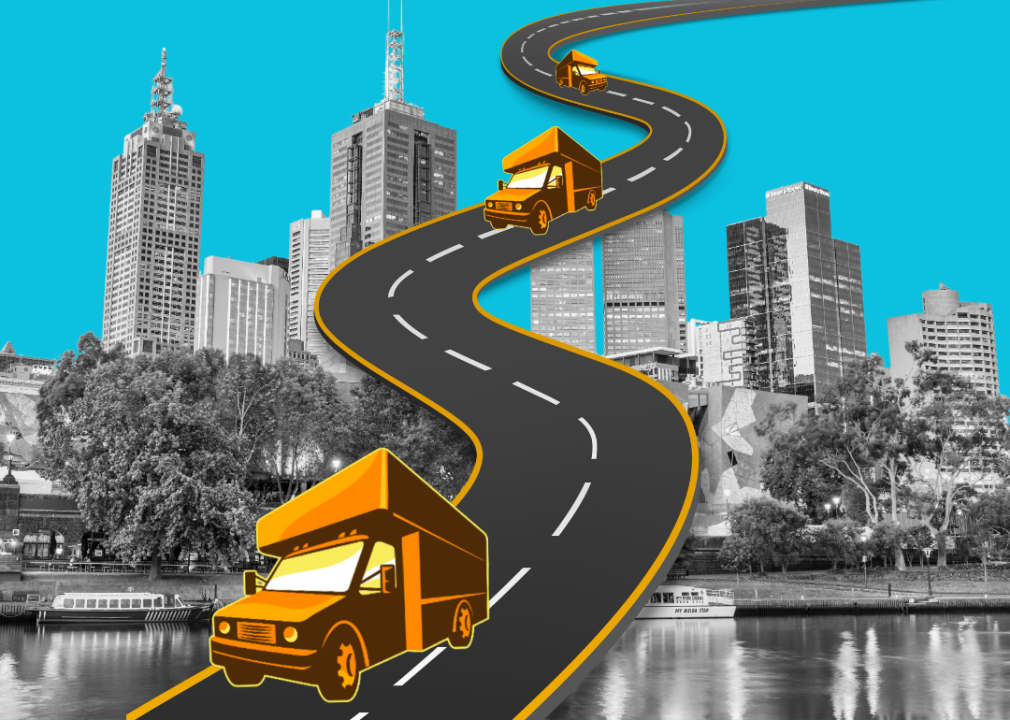 Photo Illustration by Stacker // Canva
The exodus from major metropolitan areas that peaked during the COVID-19 pandemic—when people fled large cities in part due to pandemic restrictions, small living spaces, and the high cost of rent and real estate—is continuing. Census data shows that interstate migration rates are sliding back to pre-pandemic rates, but the trend of moving to smaller cities may last longer than anticipated.
CitizenShipper examined domestic migration trends from the Census Bureau to see where Americans moved between 2021 and 2022.
Population drain is still an issue for the country's largest cities, particularly New York, Los Angeles, and Chicago. Affordable housing remains a key problem in these cities, according to the National Association of Realtors. Despite climate change driving insurance rates sky-high, the Sun Belt is still a big winner in attracting newcomers, thanks to warmer weather, relatively affordable housing, low tax rates, and robust job growth. Counties with a large university student population have made a comeback as students return to living at school.
Smaller cities also offer a slower pace of life, an attractive option for adults with children and senior citizens. A recent public radio panel that included faculty from the University of Minnesota's Department of Community Development and Middlebury College in Vermont—which is nestled in a community of less than 10,000—noted that city life can lose its appeal for older generations, who consistently seek a place to live that offers safety, community, and more access to outdoor recreation.
How domestic migration has changed since 2020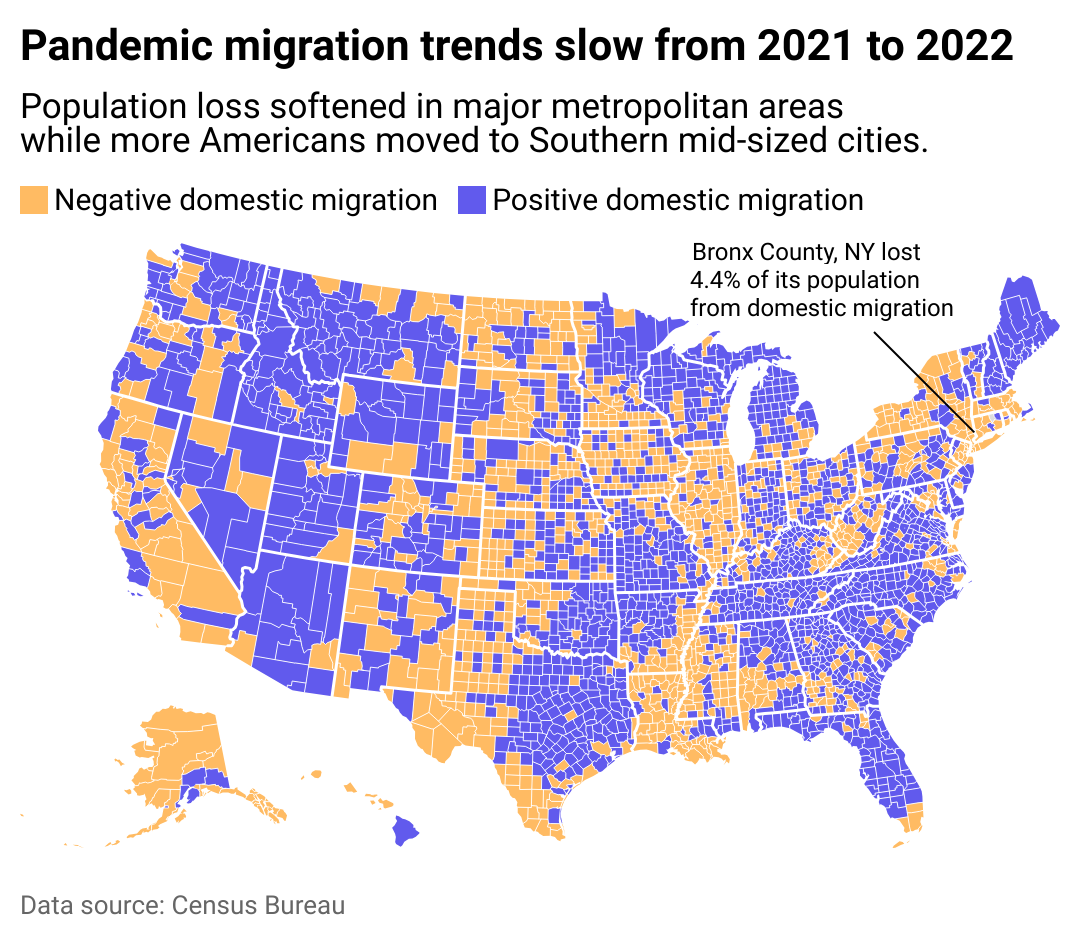 CitizenShipper
People are still leaving California, Illinois, and New York, but less so than during the height of the pandemic. The Census Bureau reports that while more than 177,000 people left Los Angeles County between July 2020 and July 2021, that number dropped to just under 91,000 the following year, a drop of nearly 50%. Return to work mandates could be stemming the tide—New York County, New York, home to Manhattan, had a slight net gain, with nearly 3,000 people moving in.
Counties with the largest gains and losses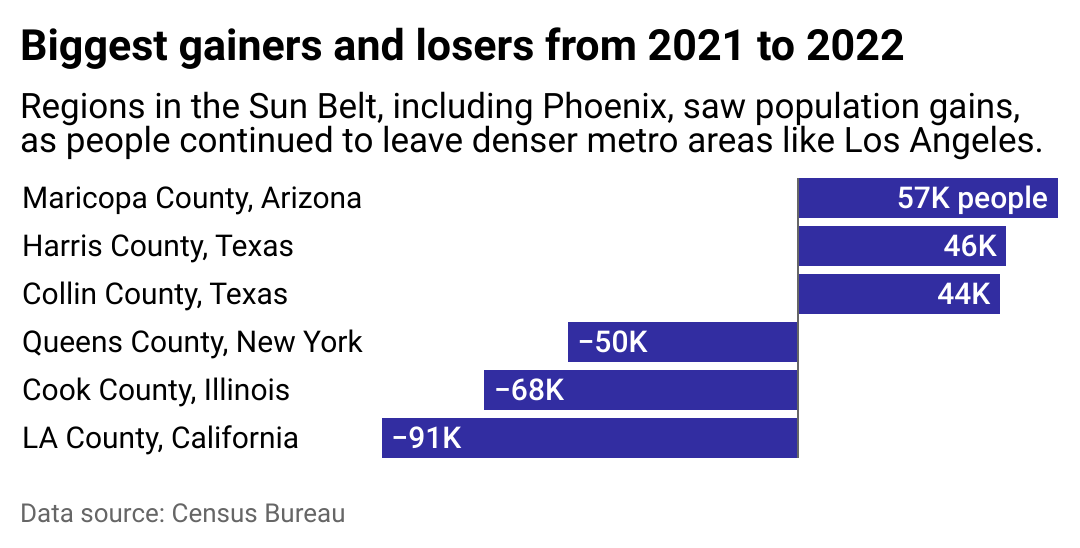 CitizenShipper
Maricopa County, Arizona, home to Phoenix, maintains its spot atop the list of fastest-growing counties in the country. Even though it has a reputation for brutally hot summers—in 2023, Phoenix residents endured a 31-day streak of temperatures 110 degrees or higher—its year-round warm climate is a draw for many. The gainers on this list also benefit from policies that encourage new housing development—Houston in Harris County, Texas, ranks first for the most new home construction in 2023, per the Chamber of Commerce.
Story editing by Brian Budzynski. Copy editing by Tim Bruns. 
This story originally appeared on CitizenShipper and was produced and distributed in partnership with Stacker Studio.