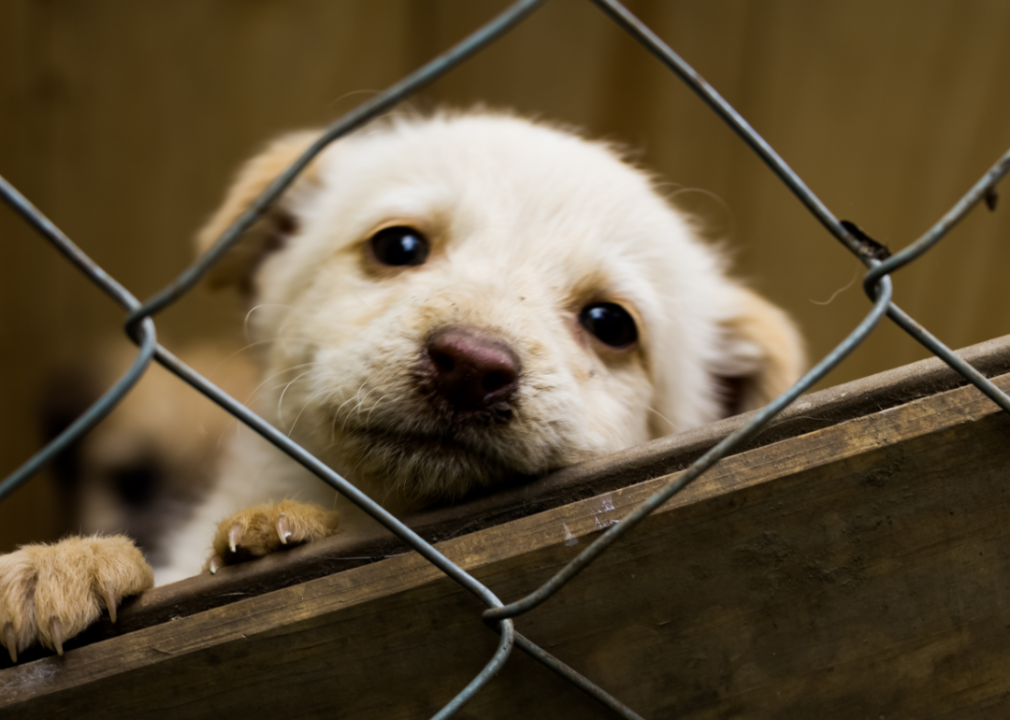 Canva
For every treasured family dog in a cozy home, there is a lonely pup in a shelter cage; about 6.3 million cats and dogs enter shelters each year, but only an estimated 4.1 million end up being adopted.
In a world where most pet owners spend more on their furry friends than on themselves, the value of animal nonprofits working behind the scenes cannot be overstated. Amid all the heartwarming stories of successful adoptions and reunions remains a stark reality of millions of animals facing uncertain futures—but organizations across the nation have stepped in to help.
With tireless efforts toward mitigating seemingly insurmountable problems within the animal welfare community, these organizations provide an array of vital services. To address overpopulation and reduce needless euthanasia, many offer free or low-cost spay and neuter services. Others simply provide shelter and care to homeless or otherwise neglected animals until they are able to find a home. Still, others have involved the broader community in their service or therapeutic offerings, doubling down on the net good of their efforts.
To highlight the missions and remarkable strides they have made towards brightening the futures of our furry friends, eTailPet used data from Charity Navigator to highlight the 10 highest-rated domesticated animal charities in the United States.
#10. Grey Muzzle Organization - Raleigh, North Carolina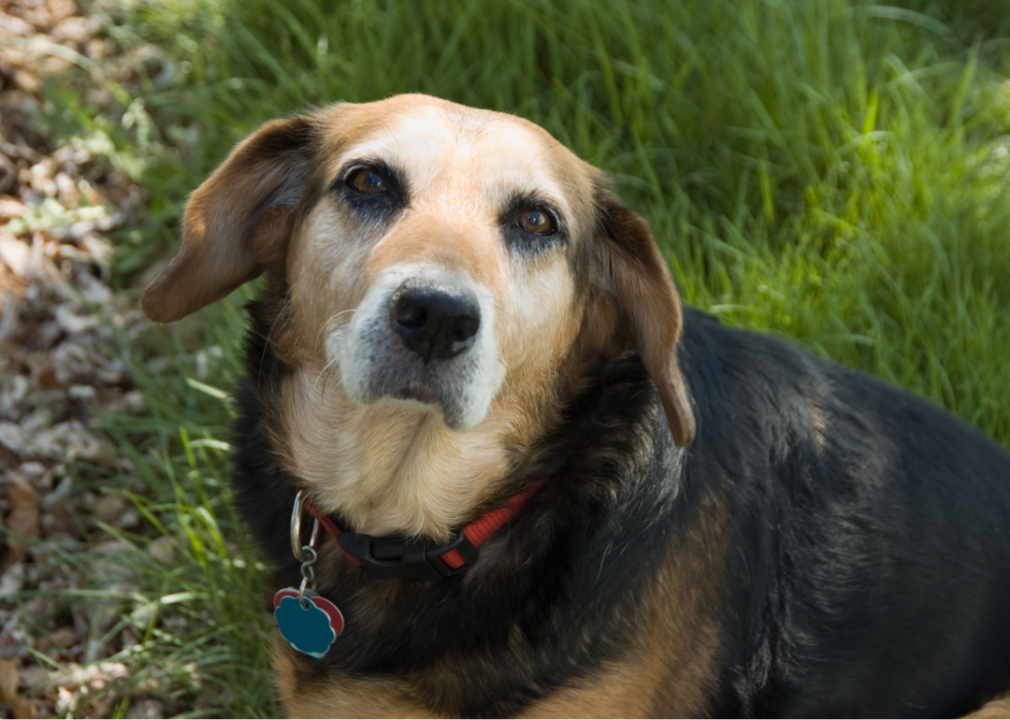 Canva
The Grey Muzzle Organization, the largest nonprofit in the nation dedicated to senior dog welfare, provides funding to support programs that enhance the quality of life for dogs during their golden years.
Since its inception in 2008, the organization has provided more than $4.6 million to grantees encompassing a range of services to aid senior dogs. This includes providing crucial medical and dental care, financing for foster care and adoption initiatives, and resources to families undergoing financial hardship, preventing them from surrendering their beloved pets.
#9. Puppies Behind Bars - New York City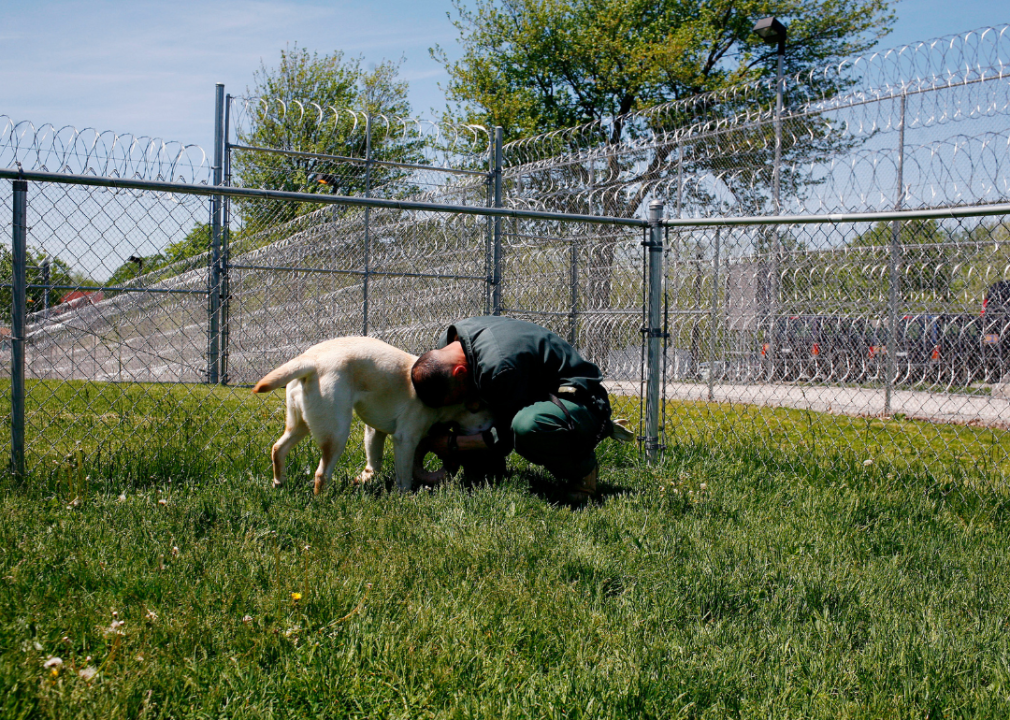 Andrew Lichtenstein/Corbis via Getty Images
Puppies Behind Bars, based in New York City, has a unique yet vital mission: providing prison inmates with a sense of purpose and people in need with trained companions. The program allows prison inmates to train and raise puppies to become service dogs for individuals with various needs spanning physical and emotional trauma.
For the past quarter century, the program has promoted rehabilitation and service within the prison population, fostering a sense of responsibility and achievement in inmates. The puppies they train go on to become trained service, therapy, or explosive-detection dogs.
#8. American Kennel Club Canine Health Foundation Inc. - Raleigh, North Carolina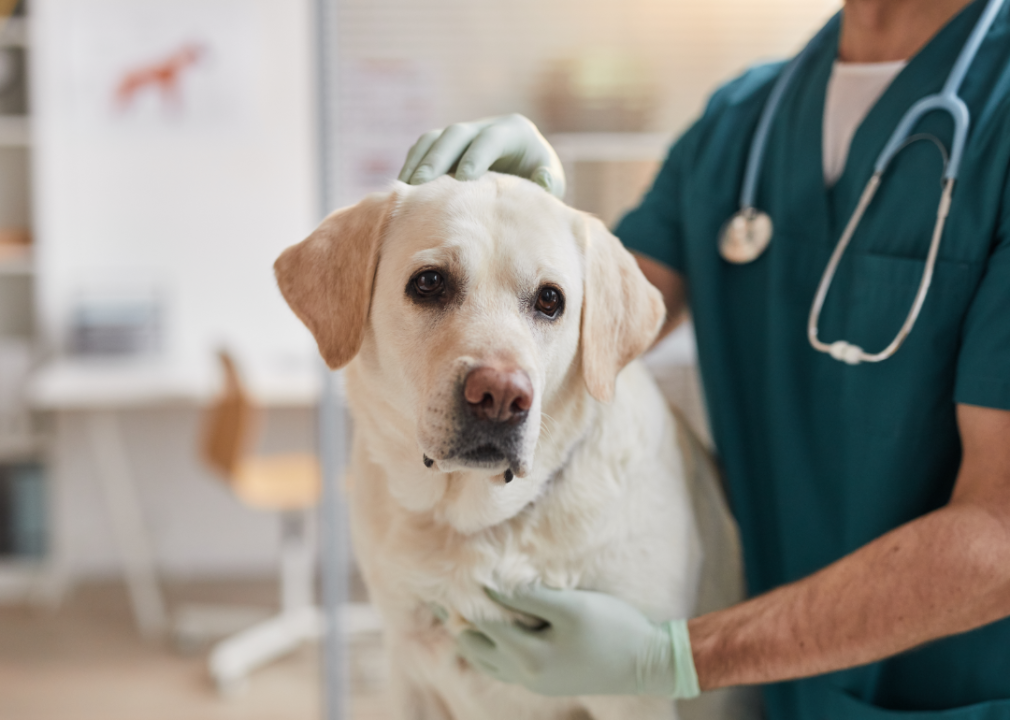 Canva
The American Kennel Club Canine Health Foundation Inc. advocates for canine health and longevity by funding research and promoting the distribution of information to owners.
Outreach initiatives include webinars, conferences, and educational programs for all interested dog-adjacent parties from owners to breeders and medical professionals; however, the organization's focus lies within research. In 2021, 87 cents of each dollar donated went directly towards research and education programs with a focus on oncology-related research initiatives.
The organization has also funded a wide array of research projects since its inception in 1995, contributing to breakthroughs in immunology, diseases, surgical methods, medicine, behavior, and genetic conditions. In July 2023, the AKC CHF celebrated its 1,000th published scientific study.
#7. Associated Humane Societies - Newark, New Jersey
Canva
Servicing New Jersey, the Associated Humane Societies provides care and shelter to thousands of animals in need. Since its establishment in 1906, the organization has rescued over 3,000 animals and adopted out nearly 3,000 more.
In addition to directly servicing animals, the Associated Humane Societies offers low-cost medical care and education outreach to the New Jersey pet owner community.
But domesticated companion animals are not the only critters that benefit from the organization. Within one of their three shelter locations lies Popcorn Park—a federally licensed zoo that serves as a sanctuary for injured, abandoned, or elderly livestock and wildlife.
#6. South Dakota West River Spay-Neuter Coalition - Deadwood, South Dakota
Canva
In 2005, a group of South Dakotans convened to discuss cat overpopulation plaguing their community as evidenced by high rates of intake and euthanasia in local shelters. After consulting local resources and veterinarians, they learned that offering low-cost spaying and neutering would help reduce the surplus population while limiting the need for euthanasia.
Over the years, the South Dakota West River Spay-Neuter Coalition has assembled a network of people dedicated to providing low-cost neuter and spay services, from veterinarians performing the surgery to small, one-time donors dedicated to animal welfare.
In just under two decades, the organization has sponsored 10,739 procedures—preventing over a million feral kittens from entering the community and shelters.
#5. Monadnock Humane Society - Swanzey, New Hampshire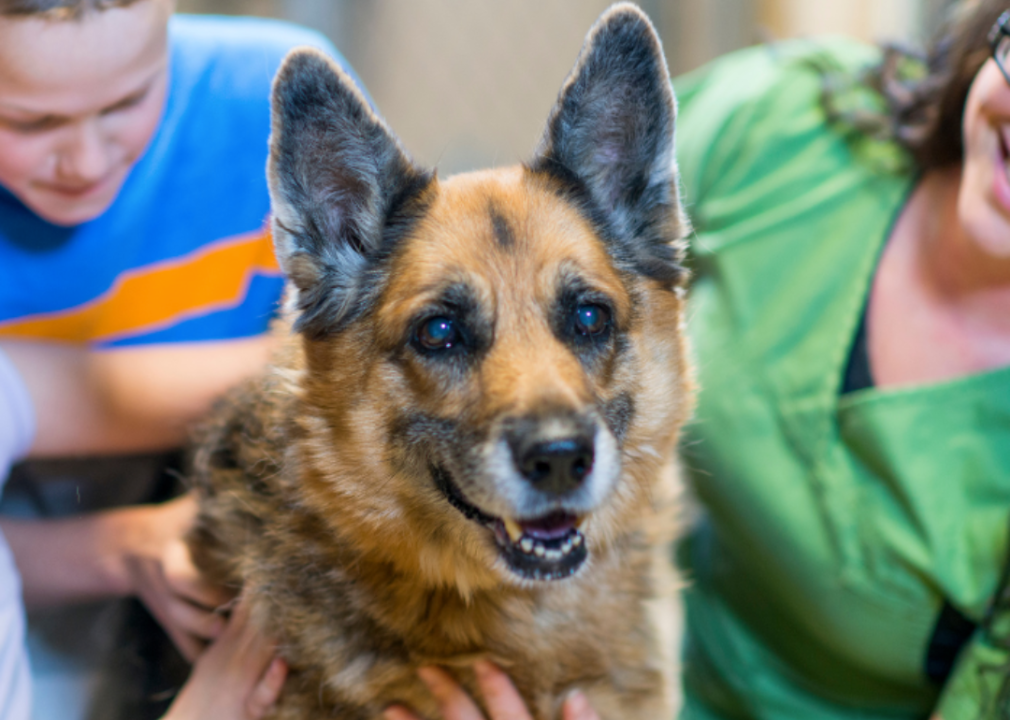 Canva
Established in 1875 as the Keene Humane Society by a group of citizens concerned for homeless and injured animals, the since-renamed Monadnock Humane Society may be one of the oldest animal protection organizations in operation today.
The organization offers all-encompassing services to ensure the health and welfare of animals in the community. Local residents are able to utilize the organization's free food pantry and low-cost surgical and boarding services during times of financial crisis. The organization also serves as an open admissions shelter, accepting any companion animal in need of shelter.
To fund its services, the Monadnock Humane Society has developed a portfolio of volunteer, giving, and space-naming opportunities as well.
#4. New Hampshire SPCA - Stratham, New Hampshire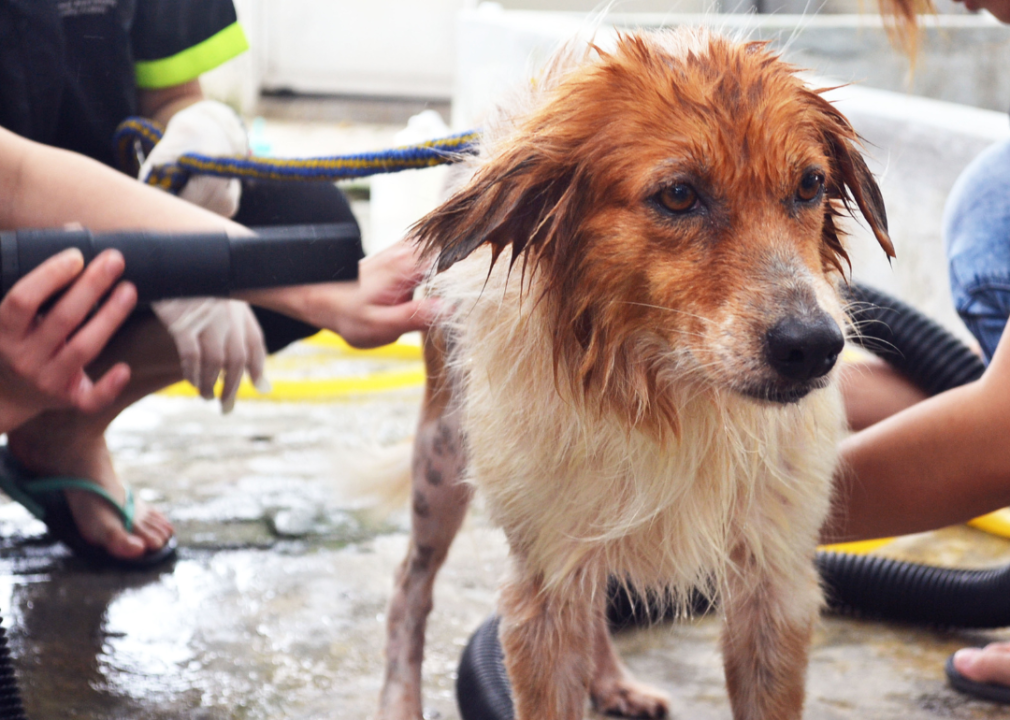 Canva
Located in Stratham, the New Hampshire Society for the Prevention of Cruelty to Animals serves as a shelter and welfare organization for the entire state and was one of the first such organizations to have ever been established in the United States.
In addition to serving homeless companion animals, the NHSPCA collects food donations to distribute to pet owners in need. In 2022, the organization distributed nearly 20,000 pounds of food, or 97,000 meals to pets.
The organization is passing the torch to the next generation's animal welfare enthusiasts as well. In addition to its educational outreach initiatives, NHSPCA hosts humane education camps, reading time with the animals, and other special events for kids to get involved.
#3. Alaqua Animal Refuge Inc. - Freeport, Florida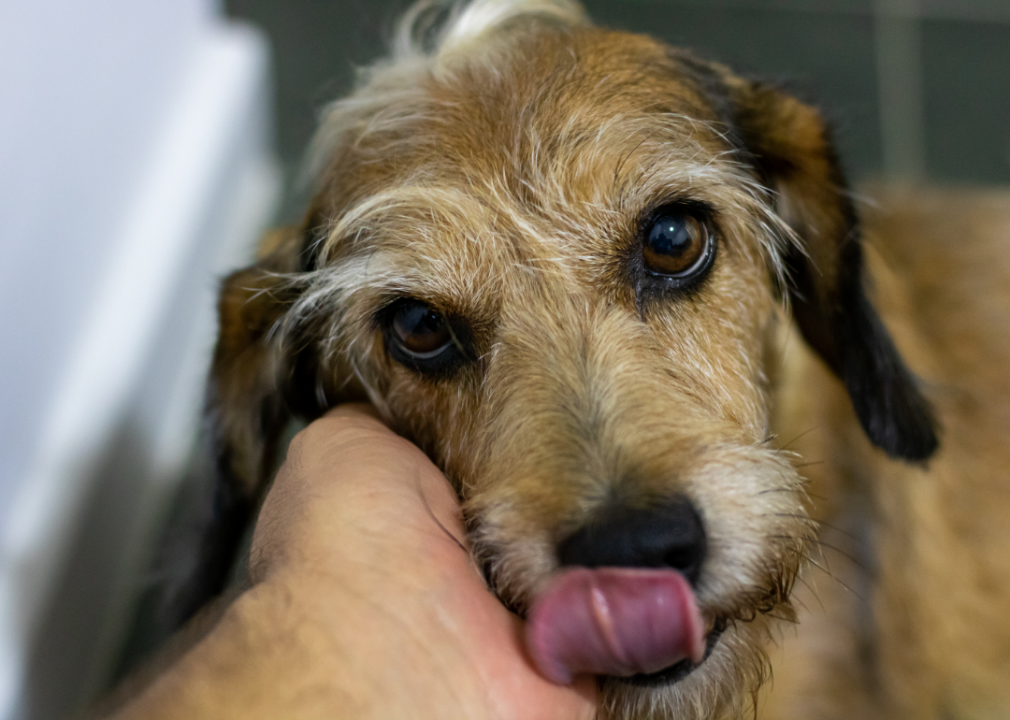 Canva
Located in Florida, Alaqua Animal Refuge Inc. serves as a refuge for abandoned, lost, or otherwise neglected animals, providing rehabilitation and care. Since its inception in 2007, the refuge has helped find homes for tens of thousands of animals.
The organization is currently undertaking a unique but vital project: building a 100-acre shelter and sanctuary. With the expanded capacity, the refuge hopes to welcome injured wildlife in the future, as well as develop programs for interaction and education. With its broad scope of services, the organization welcomes contributions and donations of all kinds—from volunteered time, wish list items, or even old cars.
#2. Pony Power Therapies Inc. - Mahwah, New Jersey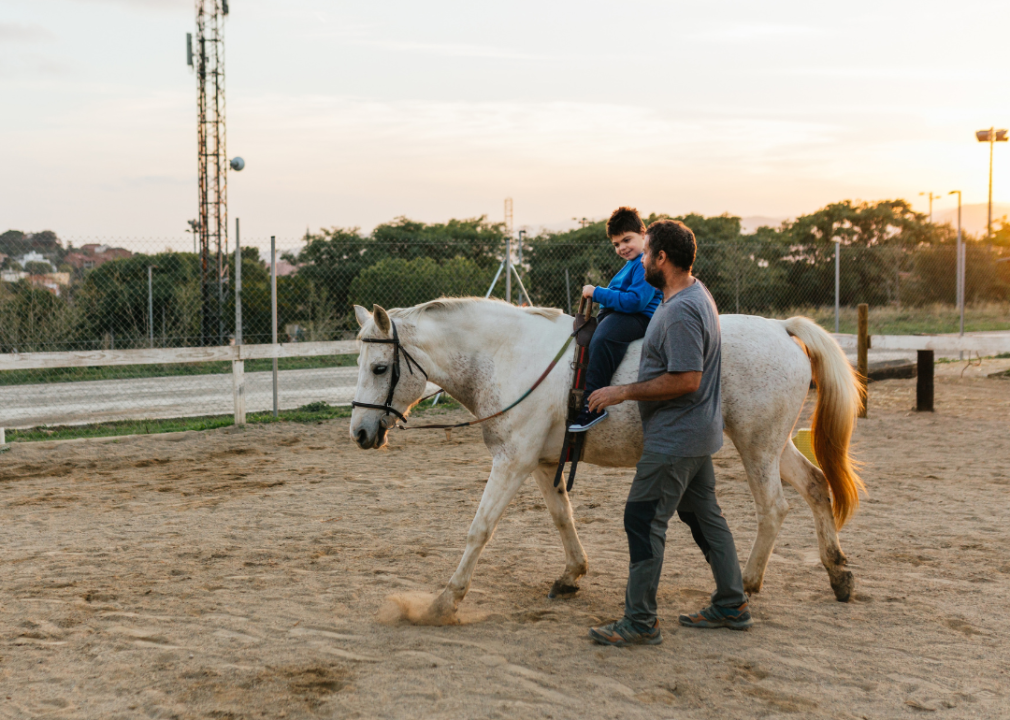 Canva
Pony Power Therapies Inc., a New Jersey-based nonprofit organization, offers horseback riding and other therapeutic equine services to individuals with various special needs. Those with physical, cognitive, and emotional disabilities can partake in a variety of activities—from horseback riding to handling and grooming—alongside certified, trained professionals.
By engaging with new, unique activities in a welcoming environment, the organization offers opportunities for clientele to enhance their coordination and cognitive abilities. Clientele can include people of all ages and with challenges spanning a variety of developmental disorders, brain injuries, and trauma.
Through fundraising and donations, the organization is able to offer its services to families below cost and offers scholarships to those in financial need.
#1. All About Animals Rescue - Warren, Michigan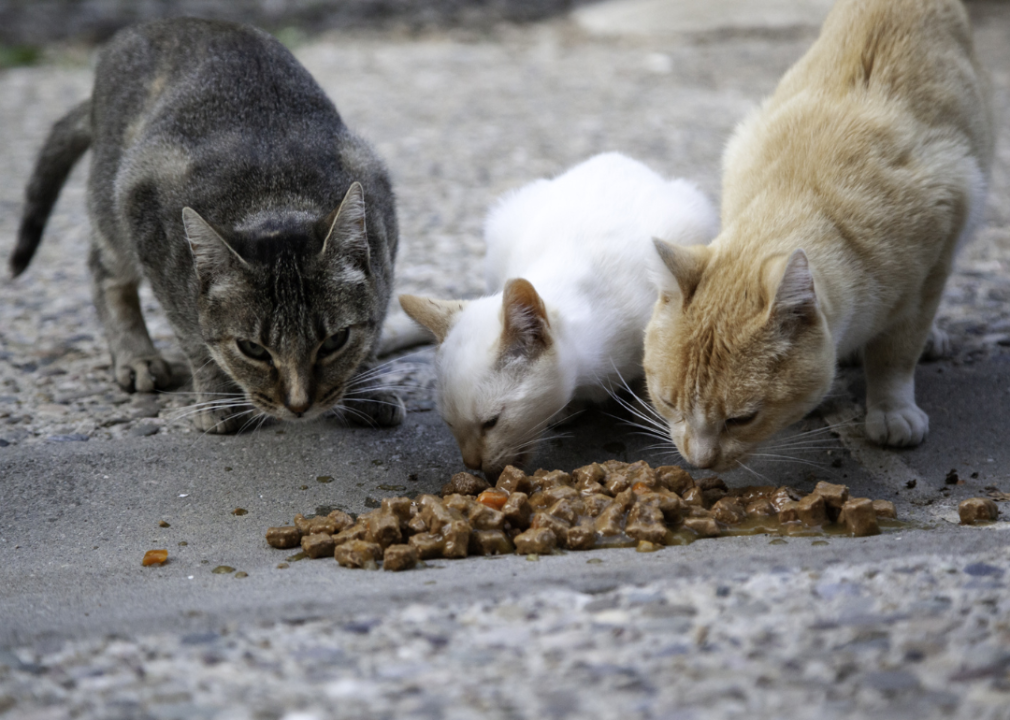 Canva
All About Animals Rescue, based in Michigan, aims to prevent unnecessary animal euthanasia and reduce the number of homeless animals with rescue initiatives, adoption programs, and spaying/neutering services.
Through their Trap Neuter Return program, they have trained 4,500 Michigan residents to assist in capturing feral cats for sterilization. Since the organization's inception in 2005, they have spayed and neutered over 350,000 cats and dogs.
Companion animals of all backgrounds are welcome to the organization's services as well. Each year, All About Animals Rescue provides low-cost, basic health care to 50,000 animals.
Additional research by Luke Hicks. Story editing by Carren Jao. Copy editing by Tim Bruns. Photo selection by Ania Antecka.
This story originally appeared on eTailPet and was produced and distributed in partnership with Stacker Studio.